The man behind the Commodore 64 – Jack Tramiel – has passed away
In remembrance:
The man behind the famous C64 computer . Jack Tramiel has passed away at the age of 83. Another technology visionary has passed on. Jack Tramiel, the founder of Commodore Business Machines, has died at the age of 83. The driving force behind one of the best-selling home computer systems in history, Tramiel was a pioneer in creating affordable hardware for the everyday consumer that still possessed enough horsepower to push the envelope. Tramiel was a true American success story that started with nothing in his pocket to become one of the leading experts in the computing industry.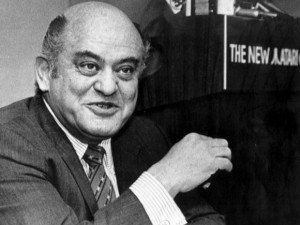 The C64 had, hands down, the most awesome music in the business. It's amazing what some very talented people (such as Rob Hubbard) were able to do with its SID chip.
So for your listening pleasure, here are some of the best pieces of gaming music (both in-game and intros) to ever come out of the Commodore 64.
Rest in peace
Comments