Twice a Man returns with a new album called 'Presence'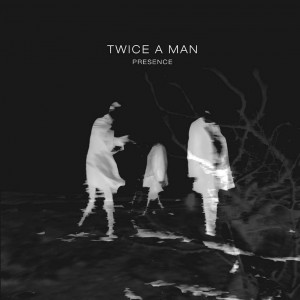 Legendary Swedish electronic pioneers Twice a Man return with their first pop album since "Icicles" (2010), featuring for the first time since 1986 Jocke Söderqvist back in the re-united line-up. Jocke Söderqvist had already rejoined his old band for a few club and festival gigs in 2014. The new album "Presence" will be out on vinyl & CD (order this limited edition release right now) and will also feature Karin My (Coph Nia, Hype, Carbon based Life Forms…) on 3 tracks.
Twice a Man hail from Gothenburg, Sweden and consist of Dan Söderqvist and Karl Gasleben (born Ingemar Ljungström). The duo was formed in 1978 as Cosmic Overdose. After changing their name to their current title in 1981, Twice a Man released their first album, "Music for Girls", in 1982. The act has collaborated with numerous musicians, mainly with Jocke Söderqvist (who now returns to the line-up), and has released numerous albums. Strangely enough the band is best known outside of Sweden for composing the soundtrack to the computer game "Kula World".
The group released their most recent album, "Icicles", in April 2010. Their most recent work is a 50 minute ambient CD, "Costume Area", which was released to coincide with the opening of a Charles Koroly exhibition at the Dansmuseet museum in Stockholm, for which they provided music and sound design.
Comments