Two new sound packs for LuSH and Detunized
Audio Mind Project has released Ultimate Expansion Vol. 1: Analogy. The soundset contains 168 sounds for LuSH-101.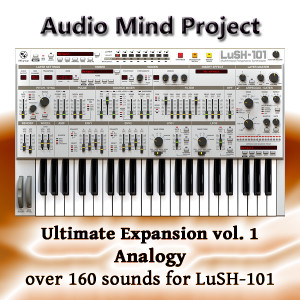 The first volume shows a softer and calmer, more analog-like side of LuSH-101. A variety of deep, dreamy, dark and beautiful pads, both lush and calm orchestral sounds, a selection of keys, inspiring synths, gentle arps, as well as useful lead and bass sounds are included.
Even more timbres available thanks to extensive modwheel assignments. These carefully designed sounds will be usable in a number of genres, including pop, ambient, chillout, jazz and others.
The soundset is available in an intro offer until July 10th, 2013 for only $19.99 which is 20% off the regular price ($24.99).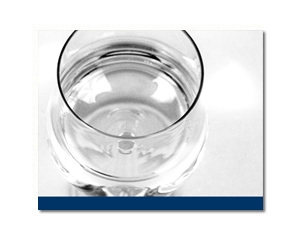 Glass Harp sample library features the sound of chromatically tuned wine glasses.
For this latest Detunized project more than 80 wine glasses where collected on flea markets and junk shops. After carefully separating the wheat form the chaff instrument maker Sergey Karamyshev ended up with 39 glasses that got tuned by filling each one with a certain amount of water. This way a lovely sounding instrument with a range of 3 octaves (D3 to E6) came up.
It has a lively timbre and produces rich sounds with strong overtone content.
For Glass Harp library the complete instrument got sampled both in stereo and close-miked mono, each time with a legato and a staccato pass.For the sake of an even more realistic feel an additional release sound layer was edited.
Glass Harp Live Pack contains 2 main instrument racks – Glass Harp True Stereo & Glass Harp Mono Pick Up. Both racks consist of 3 layers (legato, staccato, release) plus 8 carefully mapped macros.
As bonus 9 handcrafted alterations and extracted single modules of the main racks offer an easy-to-go starting point for individual tweaks.
Specifications
– Ableton Live Pack, compatible with Live 8/9
– 200 MB Sample content (234 samples, , true stereo and close-miked mono)
– 9.00 Euro (download)
Glass Harp Universal features the same sample content and includes 10 pre-edited patches. With these patches in unified formats Glass Harp is compatible with various software samplers DAWs.
Specifications
– Formats: SFZ, NKI, SXT, EXS, FXP
– Patches: Legato, Staccato, Release, LegStac, LegStacRel
– 200 MB Sample content (234 samples, true stereo and close-miked mono)
– 9.00 Euro (download).
Comments