Well he is not a ninja after all…
Just "slightly" of topic, hehe, but I just had to share this with you: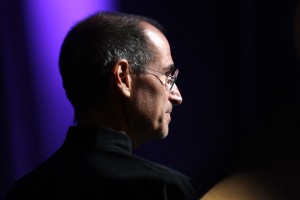 Apple this morning debunked a juicy rumor that Steve Jobs vowed never to visit Japan again after security guards forced him to throw away ninja stars that he attempted to carry onto his private jet.
The rumor was first published by Japanese tabloid SPA! Magazine and reiterated by Bloomberg, who quoted a spokesman confirming that a passenger was stopped at the end of July for carrying shuriken.
However, Apple in a statement suggested that the CEO is not a ninja after all.
"Steve did visit Japan this summer for a vacation in Kyoto, but the incidents described at the airport are pure fiction," Apple told All Things Digital. "Steve had a great time and hopes to visit Japan again soon."
Comments