8-band vocoder for your tablet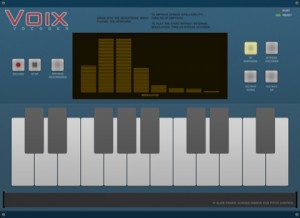 Voix is an 8-band vocoder for iPad that lets you play your voice like a synth. With Voix, your voice sounds like a singing robot. For best results, use with headphones.
– Simple to use: just speak into the iPad mic while playing the keyboard.
– Slide your finger across the ribbon controller for finer pitch control.
– Play up to 5 octaves with the Octave Up and Down buttons.
– Make speech more intelligible with the HF Emphasis button.
– Play the vocoder like a regular sawtooth synth with the Bypass Vocoder button.
– Record your performances, save them to your computer with iTunes or send them via e-mail.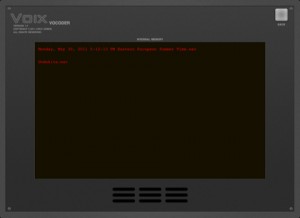 Comments