A new Moog on its way
The rumor mill has been abuzz with news of a new monster monosynth – the Moog MiniMoog Voyager XL. The Voyager XL promises to be a semi-modular monosynth (think Korg MS-20 on steroids), and has the synth community salivating.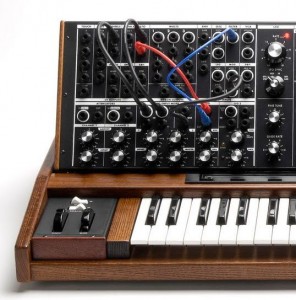 The Moog Voyager XL is a 60-key analog synth that combines the features of the standard Moog Minimoog Voyager with the VX-351 Control Voltage Expander, adds a dash of the CP-251 Control Processor and then throws in a ribbon controller.
Comments