Ableton Live Pack by Mark Mosher and AfroDJMac
My two friends in the states; AfroDJMac and Mark Mosher has put together this week's Live rack, enjoy!!
Can´t wait until my next trip to the states

This week's Free Weekly Ableton Live Rack is a collaboration between New York's AfroDJMac and Colorado's Mark Mosher. Mark provided the sound source from his u-he Zebra and AfroDJMac built it into an Ableton Live Instrument Rack. Awesome sounds!
Download the Instrument at: http://bit.ly/freesynth38
If there is one thing I've learned in the creation of my Free Weekly Ableton Live Racks, it is that the Ableton Live community is alive and thriving.  Over the last 8 or 9 months, I've gotten the chance to interact, collaborate and learn from quite a diverse cast of characters.  Among them are some of the very people whose instructions, posts, and videos  I've studied in my quest to learn more and more about music production.  It's been very inspiring to speak to and work with people who have taught me so much.  Among those people, is Boulder, Colorado's own Mark Mosher.  Mark is an electronic musician, sound designer, producer, and as I have discovered, all-around nice guy.  As a way of giving back to the community, Mark has been heading up the blog Modulate This! on which he shares everything from Ableton Live Packs, production advice, gear reviews, and so much more. The first time I watched Mark perform live online, I was pretty sure he was a being sent from the future to share some outrageous new ways of producing and performing music.  This week I am very proud and excited to share the first of what promises to be many Ableton Live Packs created in collaboration with Mark.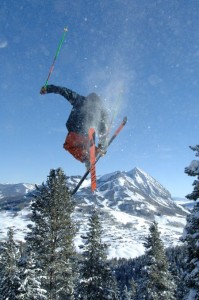 Comments