Big Beat – Word's largest drum machine
Swedish electronic master experimentalist Håkan Lidbo has released a new fascinating video featuring the world's largest drum machine, details below: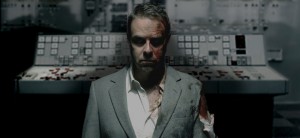 Big Beat is probably the largest drum machine in the World. The buttons stretch over a 10 m wide and 3 m tall wall.
It's also a place for social contacts. If you want to hold more buttons and create more comples rhythms, you have to find buddies to help you.
It's also some sort of choreographic machine. You have to explore new positions to hold more buttons.
Finally Big beat is a game. Tones are hidden in the drum sounds. If you find 3 sounds you will go to the next level with new drum sounds. If you the 5th level you have won the game.
Big Beat is built and programmed by Magnus Frenning, concept and sound design by Håkan Lidbo.
Comments