Billie Ray Martin being remixed by Vince Clarke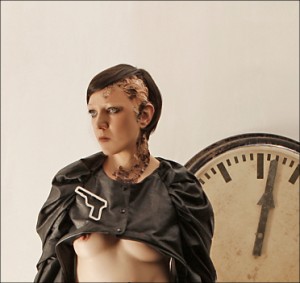 Out digitally on the 28th of February including a full package with remixes is the newest Billie Ray Martin single "Sweet suburban disco". And it's a bomb! Digitally released on Disco Activisto Records, the single is the follow-up to Billie Ray Martin's 2008 "Undisco Me". "Reinventing Italo Disco was the goal, but with a unique sound," is what describes the single the best according to the former Electribe 101 frontwoman. The track was produced by Billie and co-producer Mike Vamp of Maertini Broes.
Included in the remix list we find noone else but Yazoo maestro Vince Clarke. Also included are remixes by Horse Meat Disco's Severino, Luke Solomon and Ray Grant. This is the first in a string of releases for Billie Ray Martin in 2011, which will include a collaboration with darlings of the underground Hard Ton and the album by The Opiates.
You can get a radio edit of the song at www.media-app.com/en/lp/billieraymartin02 .
Tracklist:
sweet suburban disco – radio edit
sweet suburban disco – original version
sweet suburban disco – Vince Clarke remix
sweet suburban disco – Severino remix
sweet suburban disco – Severino less vocal mix
sweet suburban disco – Ray Grant lights glow disco
sweet suburban disco – Ray Grant neon disco dub
sweet suburban disco – Luke Solomon dub
sweet suburban disco – original version instrumental
Via SL
Comments