Carl Craig remixes "My Machines" live on Maschine
Electro minimalist Carl Craig explores NIs Maschine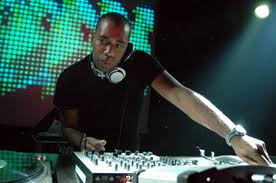 Visionary producer Carl Craig talks about how he uses Maschine to create remixes on the fly when performing live. More Maschine: http://www.native-instruments.com/mas…
We caught up with Carl in Amsterdam to talk in depth about his Maschine production techniques. Watch him in action performing his "69" techno classic "My Machines" live with Maschine at the center of his setup.
Learn why the world's beat elite have made Maschine their tool of choice. http://www.native-instruments.com/mas…
The reasons are clear: Customize the Maschine hardware. Build grooves in record time. Pro time-stretching on board. Color tag all your sounds. Browse and load any Komplete Instrument and Effect directly from the hardware. And to top it all, the renowned Maschine workflow.
Comments