Cubasis Updated With IAA And A Brand New Free Synth Called Nanologue
Background video description:
Cubasis Updated with Inter App Audio, and they have given us a brand new Mono Analogue VST Style stand alone Synth called Nanologue that also works with IAA.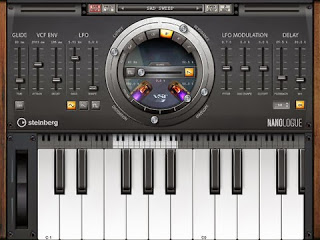 Nanologue boasts a wide scope of inspiring sounds and professional sound effects, sporting a straightforward multi-touch interface and a great-sounding monophonic synthesizer. Used stand-alone and in connection with your iOS host application via Inter-App Audio, Nanologue brings the power of VST 3 technology to the iOS platform.
Comments