DAF re-issues their debut album
Out via Bureau B on May 11th is the reissue of the 1979 debut by D.A.F. aka Deutsch Amerikanischen Freundschaft. The band then consisted of Rober Görl, Wolfgang Spelmans, Kurt Dahlke (Pyrolator) and Michael Kemner. D.A.F. connoisseurs of course know about the early phase of the Dusseldorf-Wuppertal band but for most fans of the later work by the duo this debut will sound rather shocking. Expect purely instrumental, unstructured noise rock.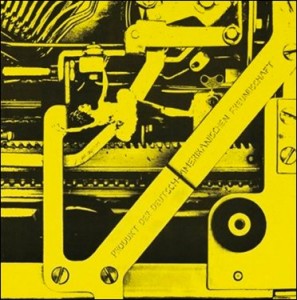 "A product of German-American friendship" first was released in 1979 on Warning Records, later Ata Tak. The reissue in digipak contains liner notes by Carsten Friedrich (Super Punk) plus rare photos and memorabilia. The LP is on 180 gram vinyl.
Via SL
Comments