Duran Duran gives away free new album – an apology for cancelled shows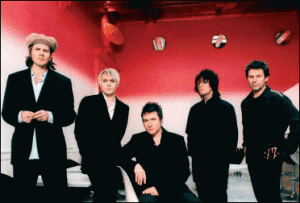 In order to make up for a string of unfortunately canceled gigs: Duran Duran. As a 'thank you' for the support that their fans have given the band members over the past few weeks (the band had to cancel various concerts, see also: "Even more Duran Duran concerts canceled – MRI scan for Simon Le Bon"), they have uploaded their May 12th performance in Rome at RDS radio for you to enjoy.
That's right, a free 9-track soundboard concert!
You can download the full concert right here.
Tracklist:
All You Need Is Now
Blame The Machines
Notorious
Safe
Save A Prayer
Ordinary World
Girl Panic!
View To A Kill
Careless Memories
Via SL
Comments