Eight Bit Machine – new chip/multimedia project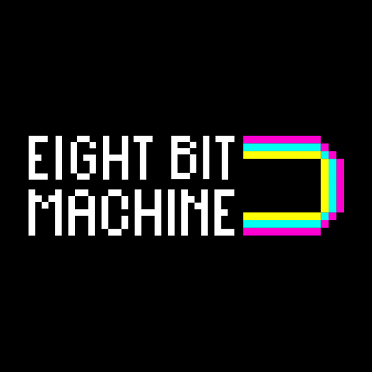 Eight Bit Machine is an electronic music/multimedia project started by Chris Kobusch (also 'Distorted Reality') in September 2013. It combines classic sounds, themes and visuals from the early digital age with electronic music and IDM. The first release is the digital single "80s Child" which was officially released October 6, 2013.
The official music video for "80s Child"  incorporates audio and video fragments from a lot of 1980s movies, songs, computer games and even a political speech, reflecting the spectrum of 80s zeitgeist and future visions of the 80s. Says Chris Kobusch: "Musically '80s Child' is a potpourri of influences – it combines fast break beat type rhythms, an Acid bassline and a catchy synth hook which is inspired by a tune from an 80s computer game. Further the incorporated vocal samples of the video version are reminiscent of the early days of sampling technology."

The single is available on iTunes, Amazon, Spotify, Shazam and other platforms and was released on Kobusch' own digital label Clock Rate Productions.
Comments