Electronic 80s with Howard Jones
Electronic pop singer/songwriter Howard Jones has today announced that he will host a new 4-part radio series entitled "Electronic 80s with Howard Jones" for the UK's premiere 80s music radio station Absolute 80s. The hour-long show starts Sunday 4th March at 8pm, with subsequent shows airing on 11th March, 18th March and 25th March.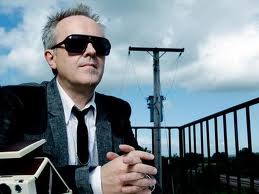 "Electronic 80s With Howard" Jones dovetails Howard's highly anticipated April 2012 UK Tour, which begins at the O2 Academy Bristol on Wednesday 11th April. This marks the first time Howard will perform his first two studios albums "Human's Lib" and "Dream Into Action", back-to-back in their entirety on a nationwide tour. Both albums feature 80s pop hit singles, including "New Song", "What Is Love?", "No One Is To Blame", "Hide and Seek", "Look Mama", "Everlasting Love", "I'd Like To Get To Know You Well", and "Things Can Only Get Better".
Enjoy
Comments