June 8, 2015 · Posted in
Uncategorized
·
Comments Off

on Howard Jones – Joy taken from Engage
Taken from Howard Jones new release 'Engage'
http://www.howardjones.com/shop.html
November 13, 2012 · Posted in
Uncategorized
·
Comments Off

on Syncing a SCI Pro One to a Linn LM-2 LinnDrum
"A fellow VSE'r was needing helping syncing his Pro One to his LinnDrum, so I thought I make a quick tutorial video. Remember to enter the LAST note of your sequence into the ProOne's sequencer FIRST (thanks Howard Jones for that tip)."
April 13, 2012 · Posted in
Uncategorized
·
Comments Off

on Howard Jones Live Rig Rundown Bristol O2 Academy
A look at the compact and highly technical setup for the Howard Jones Humans Lib / Dream Into Action Tour from Bristol O2 Academy. Robbie Bronniman musical director, Jonathan Akstinson drums
February 18, 2012 · Posted in
Uncategorized
·
Comments Off

on Electronic 80s with Howard Jones
Electronic pop singer/songwriter Howard Jones has today announced that he will host a new 4-part radio series entitled "Electronic 80s with Howard Jones" for the UK's premiere 80s music radio station Absolute 80s. The hour-long show starts Sunday 4th March at 8pm, with subsequent shows airing on 11th March, 18th March and 25th March.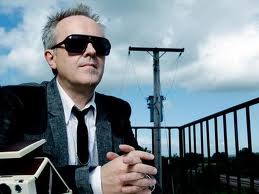 "Electronic 80s With Howard" Jones dovetails Howard's highly anticipated April 2012 UK Tour, which begins at the O2 Academy Bristol on Wednesday 11th April. This marks the first time Howard will perform his first two studios albums "Human's Lib" and "Dream Into Action", back-to-back in their entirety on a nationwide tour. Both albums feature 80s pop hit singles, including "New Song", "What Is Love?", "No One Is To Blame", "Hide and Seek", "Look Mama", "Everlasting Love", "I'd Like To Get To Know You Well", and "Things Can Only Get Better".
Enjoy
May 2, 2011 · Posted in
Uncategorized
·
Comments Off

on Up for a challenge? How about remixing Howard Jones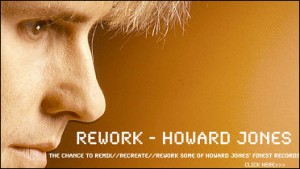 Howard Jones has started the 'ReWork Howard Jones' project. The ReWork project will give music producers, both rising stars and old hands alike, the chance to remix / recreate / ReWork some of Howard Jones' finest records. The project launches on April 18th with the release of remix parts for "Automaton", a track taken from his 1985 platinum selling album, "Dream Into Action". Beyond April 18th, Howard and the team will continue to release sets of remix parts for a number of past classics; tracks picked from a music repertoire spanning in-excess of 25 years.
Interested parties 'need not toil in vein'. Whilst the motivation of remixing an original synth-pop icon might be enough for many, Jones and the team will be paying special attention to the contributors that attract both their ear and the attention of the community peers. With copyrights returned and a burgeoning list of A-list studio hacks interested in reworking Howard, a new album concept has been born; details of which will be announced soon. What can be confirmed is that the overall 'winner(s)' will become part of said album concept.
If you are interested in getting involved, all ReWork Howard Jones news, announcements updates, and communications, including the release of new audio parts, can be discovered via the offical blog and content hub, www.reworkhowardjones.info , first.
February 17, 2011 · Posted in
Uncategorized
·
Comments Off

on Howard Jones remasters his back catalogue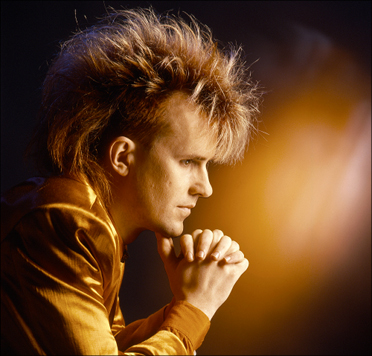 Howard Jones recently reissued "Human's Lib" (1984) and "Dream into Action" (1985) as remastered editions, both available separately and as a box holding a bonus live disc with early performances. Coming up now are the two remix albums "The 12″ Album" (1984) and "Action Replay" (1986). Both were remastered by Howard Jones and Robbie Bronneman.
The set is again available separately or in a box set. This box also includes a bonus disc with several rare mixes and versions that have never been released on CD before. You will find for instance the 1983 7″ version of "Conditioning". The box will be available for pre-order via Jones' Dtox webstore on February 21 and will be released on March 21.
The 20th Anniversary Concert: This DVD is a recording of Howard's spectacular 20th anniversary concert at the Shepherds Bush Empire on September 20th 2003. The DVD was Howard's concept and he has been involved with the project in every step of the production. The DVD is packaged in a beautiful deluxe 2 disc digi pack.
It features 29 songs, including guest appearances from Midge Ure, Nena and Jed Hoile.
The running time of the concert is 164 mins and we have also included 103 minutes of extras, packed full of behind the scenes footage as well as a 51 minute interview with Howard, interviews with the band and crew and interviews with members of the audience themselves. The DVD is directed by Sadia at Chimera Arts and mixed in 5.1 and stereo by Stephen W Tayler.