Howard Jones remasters his back catalogue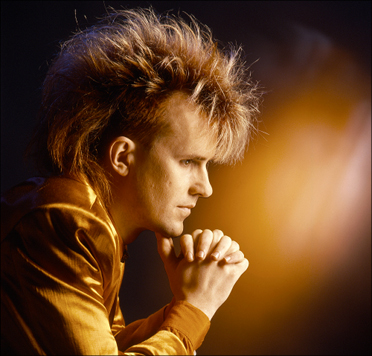 Howard Jones recently reissued "Human's Lib" (1984) and "Dream into Action" (1985) as remastered editions, both available separately and as a box holding a bonus live disc with early performances. Coming up now are the two remix albums "The 12″ Album" (1984) and "Action Replay" (1986). Both were remastered by Howard Jones and Robbie Bronneman.
The set is again available separately or in a box set. This box also includes a bonus disc with several rare mixes and versions that have never been released on CD before. You will find for instance the 1983 7″ version of "Conditioning". The box will be available for pre-order via Jones' Dtox webstore on February 21 and will be released on March 21.
The 20th Anniversary Concert: This DVD is a recording of Howard's spectacular 20th anniversary concert at the Shepherds Bush Empire on September 20th 2003. The DVD was Howard's concept and he has been involved with the project in every step of the production. The DVD is packaged in a beautiful deluxe 2 disc digi pack.
It features 29 songs, including guest appearances from Midge Ure, Nena and Jed Hoile.
The running time of the concert is 164 mins and we have also included 103 minutes of extras, packed full of behind the scenes footage as well as a 51 minute interview with Howard, interviews with the band and crew and interviews with members of the audience themselves. The DVD is directed by Sadia at Chimera Arts and mixed in 5.1 and stereo by Stephen W Tayler.
Comments