Electropop act Foretaste are back with their 3rd album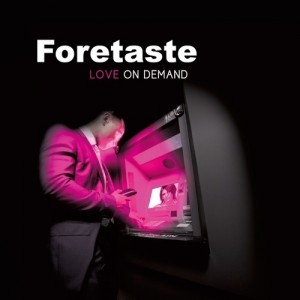 Foretaste return with their third studio album. "Love On Demand" is the new album from this French synthpop duo.
The debut album was released back in 2005. Since then the band have managed to release a second studio album and now they are back with their new studio album. "Love On Demand" is just like the title reveal yet another album with harmonic and sweet and tender electropop. The love for 80′s electronic music combined with modern instruments, the music is catchy and very melodic.
With both uptempo floorfillers and slower ballad-like songs the album witness on a great variety. But the songs have all something in common. It's about love, passion, lust or even obsession. Something the band have focused on with this third album. The album follows very well what the band have been up to so far with past album and fans will definately see this one as something great.
Tracklist:
01. Alone With People Around
02. Do What You Can
03. The End Of Days
04. What About Me?
05. Superstar
06. Today
07. Automatic Love Response
08. What If
09. My Greatest Deception
10. Save Me
11. X Me
Comments