Free Weekly Ableton Live Rack – Vocal Rack and Dub Delay
Follow along as AfroDJMac shares the vocal effect rack he uses for live performances. Various effects and techniques from Beat Repeats to Reverbs, Distortions, Delays, etc. are discussed in a practical and immediately usable way. Also, there is a Dub Delay Rack for use on Send Channels to further add dimensions to your music. Enjoy!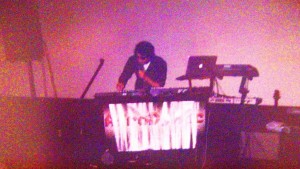 Download the Live set here: http://bit.ly/freesynth12
Save the presets to your library.
I have been asked a bunch of times how I process my vocals for live performance.  This week I am giving away the exact rack I use in my rig.  It contains many different devices: reverbs, delays, filters, choruses, beat repeats… If we were talking about guitars, it would be as if I let you have my pedal board.  I've spent the better part of a year tweaking this set up to get it to the point it is now, and I'm sure it will continue to evolve.  The entire rack is made up of Ableton Plug ins, except for one, Izotope Nectar, which I occasionally use for an auto-tune effect (is that a sin?).  (Note: if you don't own Nectar, the rest of the rack will function normally).   I've mapped most of the parameters of this effect rack to knobs on my APC 40 and LaunchPad.  I left the midi mapping intact, in case you happen to own those two wonderful controllers (the video details the mappings).  Otherwise, just map them to the controller of your choice.

Also, I've included another useful effect rack, "Dub Delay the AfroDJMac Way."  This is a rack I place on a Send Channel and use it to further manipulate various tracks in my set up.  It has delay, reverb, chorus, high pass filter and allows you to send the output of the track back to the track itself, creating the Dub Delay effect.  ( Dub Delay is simply when the output of a delay is fed back into the delay, essentially creating a feedback loop).  In order to enable the sends on a send channel, you need to right click the send knob and select "enable send."  Be careful with this particular technique, because the track can get very loud very quickly.
Comments