We go through the voices and features of Realivox Ladies, our vocal instrument for Kontakt. For more info, please visit us at:
http://realitone.com
Realitone says that the updated Realivox Ladies is designed to be a vocal sample library, that you can play on your keyboard, that sounds smooth and real. 
Here's what's new in version 2.0:
This collection of 5 solo singers with full legato now has almost double the articulations, as well as 6 ending consonants.   This makes 25,000 samples, up from 16,000.
Singers can now also be combined to form ensembles, all in a single instance.
Also featured is a new Poyphopnic Legato mode.
Learn more and download Take for free: https://www.propellerheads.se/take
Take Creative Vocal Recorder is the fastest app for capturing your ideas on iOS so we figured we'd show you Take in action with the fastest video walk through. Record your voice, load backing beats, sing along with yourself, add effects, and even tune your voice from subtle pitch fixes to "that" hip hop sound. When you're ready, share your song ideas to Discover on Propellerhead to share your music with friends or to invite a world of other music makers to collaborate with your music.
Here's what's new in Take 2.0:
Tune your voice – stay in tune or go full-on robot voice with Take's Voice Tune effect.
Clean up, distort or color your recordings with effects on each channel
Give your tracks a "final mix" sound with mastering presets
Sing in a key that works for you with transposable backing tracks
Trim your songs to the desired length
Numerous performance and usability improvements
Take is a free download from the App Store.
Producer Butch Vig (Nirvana, Smashing Pumpkins, Garbage, Foo Fighters) demos the Butch Vig Vocals plugin, created in collaboration with Waves.
Butch Vig Vocals Plugin:http://www.waves.com/plugins/butch-vi…
Waves has released the Butch Vig Vocals plugin, created in collaboration with ProducerButch Vig (Nirvana, Smashing Pumpkins, Garbage, Foo Fighters).
Features:
Take is an app from the makers of Thor and Figure, Its a quick way to capture your song ideas anytime you may have one
For more about Take:
http://www.propellerheads.se/take
Sing, rap, hum, strum. Take lets you capture your musical ideas – anytime, anywhere. Take combines the drop-dead simplicity of your voice memos with features custom-tailored to vocalists' needs. Record harmonies along with your voice, blend in effects to sweeten the sound and sing along to inspiring beats and rhythms.
Sing, hum, rap, strum. Take captures your musical ideas—anytime, anywhere. With a single tap you'll be recording, beatboxing, overdubbing, riffing, writing, trying out song ideas that you'll want to share with the world.

Feel the groove. Stay on the beat. Keep in time. Inspiring built-in clicks, loops and beats to kick start your creativity.

Add new parts, double them up, create harmonies, sketch out the song

Three tracks to build on your tune and flesh out your ideas

Surprise yourself with how good you sound.

Processing and effects that make your iPhone's mic shine.

Share on Facebook, Twitter, email.

Designed by Propellerhead Software—makers of Figure, Apple App of the Year 2012—Take is a creative recorder for musicians. It's got the same drop-dead simplicity you've come to expect with your voice memos, with features custom-tailored to vocalists' needs—like the ability to record harmonies along with your voice, blend in effects to sweeten the sound and sing along to an array of beats and rhythms. Take will soon become your go-to sketchpad for musical ideas.

Note: Take is optimized for the built-in microphone on your iOS device. Wear headphones to hear your backing tracks. Best results come from using headphones (the ones without an integrated microphone) and recording into your iPhone/iPod/iPad mic directly.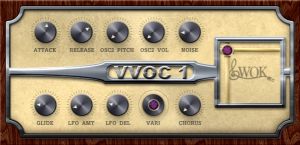 WOK has released VVOC-1, a new free synth plug-in that generates vocal sounds with a vintage electronic touch, from single formants to synthetic choir sounds.
The integrated triple-chorus and the X/Y pad for adjusting the formants, a pitch glide function and a hidden secret unveil more power than the easy GUI might imply.
Price: Free. As with all of WOK's plugins there is no adware or spyware included.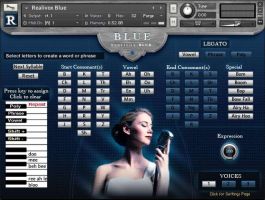 Realitone has released Realivox Blue. Realivox Blue is a solo female vocalist sampled into Kontakt, and features a word/phrase builder which allows the user to type in their own words. Over 12,000 samples are used to make the wordbuilder work.
True sampled legato is employed, for smooth transitions in legato phrases. Legato can be either monophonic or polyphonic.
Also featured is the ability to double or triple the voices, useful for either creating an ensemble, or to simply thicken a lead voice. Combined with the polyphonic legato feature, Realivox Blue can emulate small choirs in a single instance.
Optionally available in Kontakt Player format.
Price: $149. Introductory price is $99.95 for users who own the full version of Kontakt, or $114.95 for users preferring the Kontakt Player version.
A quick look inside the Roland Aira VT-3 . nothing much to see really but I end the video by trying out a few instruments through it and using it as an effects unit for the TR-8 and TB-3 and AX-Synth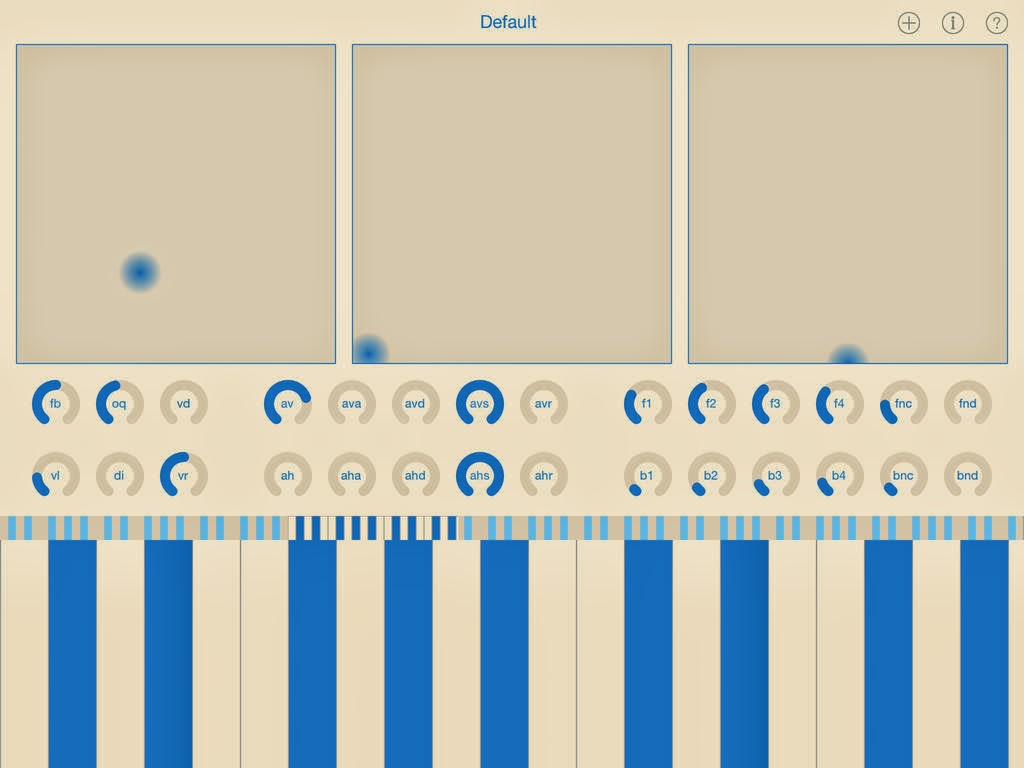 Voxen is a voice synthesizer. It lets you synthesize singing voices. Any voice, not just the few voices that someone else designed into it.
Plus voices that no vocalist can sing. No pitch shifting. No time warping. Just good ol' pure synthesis.

Voxen is based on the voice synthesis technology used by speech scientists and psychoacousticians around the globe. Even though it can be great fun to play with, it is not a toy. Voxen is intended for musicians, DJs and producers who are looking for new and different sources of sounds.

It's time to set your aural imagination free…

FEATURES
Eight note polyphony

Keyboard range of more than ten octaves

Three X-Y touchpads

Twenty-eight vertical linear knobs

Choice of dark or light background colour

Eight choices of foreground colour

Save and load user-defined patches

SUPPORT

If you have any questions or problems, our community forum is the best place to find support:http://community.modphon.com

This is version 1.0, so please do not expect perfection. It would be nice to believe that all bugs have been found and eliminated, but years of experience says that there are still a few left to be found. If you do find a problem, please tell us so we can fix it!

There is additional functionality already in the pipeline for version 1.1 and beyond. Top of the list are MIDI and Audiobus support. We have great plans for Voxen. Visit our community forum to help shape the future of Voxen.


PS

Voxen is *not* a text-to-speech system. You cannot provide it with lyrics and expect it to sing them. Voxen is a synthesizer that acoustically simulates a glottis and vocal tract, allowing you to manually control the sound. It synthesizes sounds, not words.

Because a human voice is more complex than nearly any other musical instrument, a synthesizer of human voices is also very complex. To control one can require the real-time manipulation and coordination of dozens of separate parameters.

If you are looking for something that creates a musical performance from a piece of sheet music and some lyrics on a scrap of paper, hire a good vocalist. On the other hand, if you are looking some new and different sounds, use Voxen.

Voxen is 50% off at launch. The initial price is $7.99.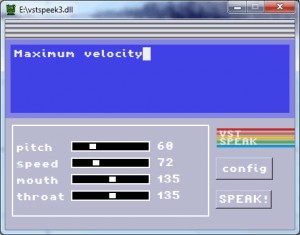 VST Speek is a free vocal synthesis VST plug-in for recreating the old skool robotic text to speech. You simply choose a preset, type any text and get the speech.
VST Speek – http://www.vstplanet.com/News/2014/Wa…
Developer: Wavosaur
Official audio demo!
– you can trigger the speech with MIDI keyboard (velocity sensitive)
– you can use MIDI pitchbend
– you can change original pitch or mouth/throat parameters while it's speaking
This is not a vocal synth like "Vocaloïd", it's intended to do crunchy robotic lofi techno voices! It's not intended for good quality speech synthesis too, better speech synthesis softwares exist now.
– 64 bit version
– MAC version
– ability to assign different text to MIDI notes
– ability to read longer text (and / or read from text file)
– assign pitchbend or midi CC to voice parameters.
– Android version ?
– more parameters