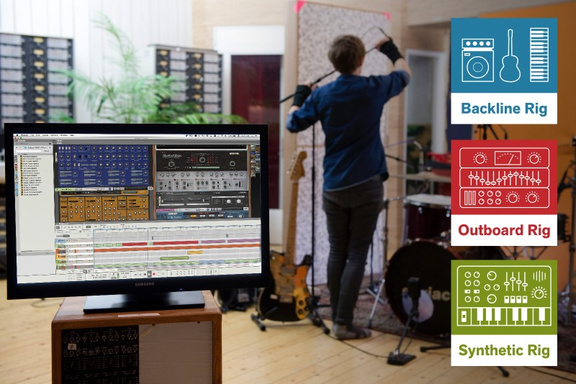 Expand your rack with hand-picked bundles of the top instruments, effects, and sample packs, made by leading developers such as Propellerhead, iZotope, Softube, Korg, Rob Papen, and more. Each bundle is designed specifically for the style of music you make and contains over $750 of Rack Extensions and ReFills for the unbeatable price of $199 each.
New Rig series collection
Backline Rig: Beef up your instrument collection with the Backline Rig bundle! Aimed at songwriters looking for playable, organic-sounding instruments and effects, the Backline Rig comes packed with guitars, electric bass, vintage keyboards, drums, and vintage effect units, all at a fantastic price.
Synthetic Rig: Add an outstanding collection of electronic instruments and effects to your Reason Rack. Tailored for electronic music producers, the Synthetic Rig bundle comes with a variety of synths, beatboxes and effects from leading Rack Extensions developers.
Outboard Rig: Perfect your mixes with this super-priced collection of outboard FX gear! With the Outboard Rig bundle, you get a fantastic collection of high quality studio outboard effect Rack Extensions from leading developers.
The bundles are available for purchase for $199 USD/159 EUR each.
For more info on Reason:
https://www.propellerheads.se/reason
Join the Music Making at Discover:
http://discover.propellerheads.se/
To hear more of Faustine's songs:
http://www.propellerheads.se/go/36668E6A
Hear the finished version of Ryan's Production:
http://phead.mu/s/WkwgxQnG
Add your own production to Faustine's already mapped song:
http://phead.mu/s/af3jVs5D
Propellerhead Discover is the central feed for your new musical ideas. Working with material from Discover in Reason happens with a single click and tempo information for ideas is preserved all along the way, making it easy to get going quickly adding your own production and music to the process. However, sometimes the greatest song ideas captured in Take might have been recorded by singers without a steady tempo or backing beat but that shouldn't stop us from being able to use them in Reason. In this tutorial, Ryan shows us the basics of finding inspiration from Discover but also an advanced technique for tempo mapping and fitting freely recorded material to a fixed tempo grid ready for Reason production.
Propellerhead Software has announced the release of Reason 8, a major new version of the award-winning Reason music production software which introduces a completely redesigned user interface and streamlined new workflow.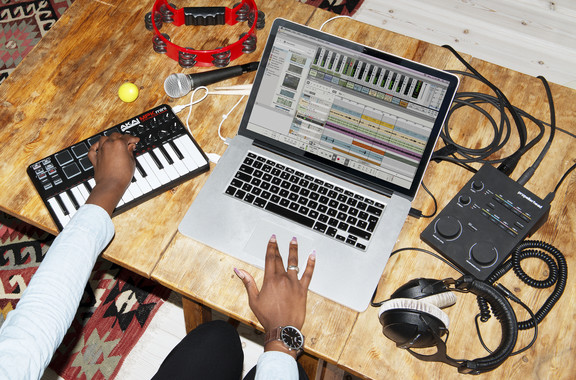 "Musicians and producers love Reason because it's both fun and inspiring," said Leo Nathorst-Böös, Propellerhead Product Marketing Manager. "For Reason 8, we've introduced a new creative flow that feels second nature to exploring sounds and developing songs. Whether you have lots of experience or just starting out, Reason is the fastest way to develop musical ideas and capture your inspiration."

Reason 8 introduces a redesigned user interface, fresh new look and even smoother creative flow. Quickly and easily access your sounds, loops and patches whenever you need them using a new browser and search window—a one-stop-shop for creative inspiration. Dial-in incredible guitar and bass tones with a collection of new amps from legendary circuit modeler Softube—simply plug in your instrument, crank up the volume and experience the uncompromising tone, response and dynamics of the world's finest classic amplifiers.

Reason 8 also features countless usability improvements that put the flow back in workflow. Drag-and-drop from anywhere to anything and work faster with fewer clicks. Edit your tracks quickly with more powerful sequence note editing. Reason 8 lets you flow seamlessly from initial idea to completed song. And, with an ever-expanding selection of Rack Extension plug-ins available in the Propellerhead shop, you can easily expand your rack to include everything your music needs—now and in the future.
Reason 8 is available for purchase for 405 EUR/$449 USD, Reason Essentials 8 is 120 EUR/$129 USD, and the Reason 8 Upgrade (from any previous Reason version) costs 129 EUR/$129 USD. Propellerhead is also offering a grace period for customers who purchased Reason 7 on or after July 1, 2014
Reason is the music software made with one thing in mind: you. And whatever music is on your mind, Reason makes it easier to bring it out. Version 8 brings a faster and easier interface with a whole new look and an even smoother creative flow. Drag and drop everything and everywhere. Find inspiring sounds instantly in the new, always open browser. Explore new amp and speaker models from Softube. Go faster from good ideas to great music than ever before. This is your Reason. This is Reason 8.
All details can be found here >>
Take is an app from the makers of Thor and Figure, Its a quick way to capture your song ideas anytime you may have one
For more about Take:
http://www.propellerheads.se/take
Sing, rap, hum, strum. Take lets you capture your musical ideas – anytime, anywhere. Take combines the drop-dead simplicity of your voice memos with features custom-tailored to vocalists' needs. Record harmonies along with your voice, blend in effects to sweeten the sound and sing along to inspiring beats and rhythms.
Sing, hum, rap, strum. Take captures your musical ideas—anytime, anywhere. With a single tap you'll be recording, beatboxing, overdubbing, riffing, writing, trying out song ideas that you'll want to share with the world.

Feel the groove. Stay on the beat. Keep in time. Inspiring built-in clicks, loops and beats to kick start your creativity.

Add new parts, double them up, create harmonies, sketch out the song

Three tracks to build on your tune and flesh out your ideas

Surprise yourself with how good you sound.

Processing and effects that make your iPhone's mic shine.

Share on Facebook, Twitter, email.

Designed by Propellerhead Software—makers of Figure, Apple App of the Year 2012—Take is a creative recorder for musicians. It's got the same drop-dead simplicity you've come to expect with your voice memos, with features custom-tailored to vocalists' needs—like the ability to record harmonies along with your voice, blend in effects to sweeten the sound and sing along to an array of beats and rhythms. Take will soon become your go-to sketchpad for musical ideas.

Note: Take is optimized for the built-in microphone on your iOS device. Wear headphones to hear your backing tracks. Best results come from using headphones (the ones without an integrated microphone) and recording into your iPhone/iPod/iPad mic directly.
Playing around with the figure app on the ipad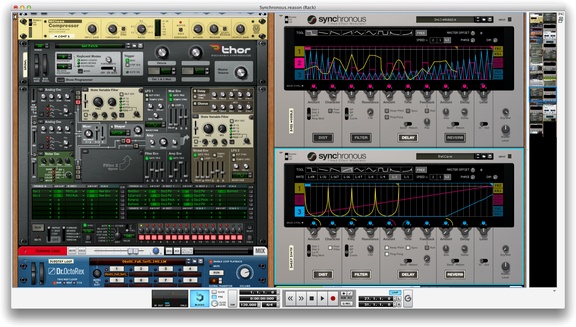 Propellerhead has released an update to its award-winning Reason software and Synchronous, a modulation Rack Extension plug-in for Reason.
Since its release in 2012, Propellerhead's Rack Extension platform has emerged as a powerful audio plug-in format currently with over 600 companies developing and over 200 instrument and effects devices available via Propellerhead's online store.
Rack Extensions blend seamlessly in the Reason rack offering great sound, smooth workflow, rock-solid stability, intuitive routing, automation, deep-editing and flexibility Reason users expect.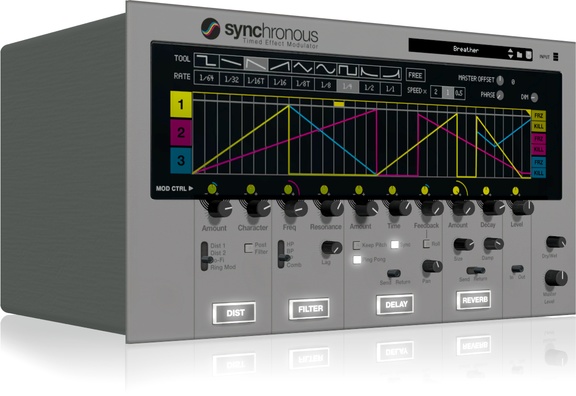 Highlighting new interactive graphic capabilities of the SDK2 technology, Synchronous is a Rack Extension plug-in for Reason that offers rhythmically synced effects that bring your music to life.
With a dynamic and intuitive graphic user interface and the ability to instantly recall over 100 patches, Synchronous is incredibly flexible.

With the built-in waveform tools, users can easily draw and dial in Distortion, Filter, Reverb, Delay and level for anything from side-chain pumping and tremolos to beat-repeating and tweaked out wobbles.
Reason 7.1 is a free downloadable update for all Reason 7 owners. Existing Reason upgrade pricing remain the same at $129 USD / 129 EUR. Synchronous is available for free for all Reason 7.1 customers up until June 30th, 2014.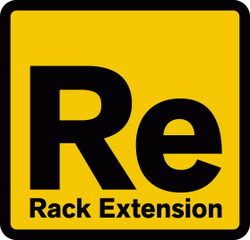 Propellerhead has announced further advancements to its software developer kit, that make it easier to build and sell Rack Extensions for its award-winning Reason platform.
Designed for both C++ engineers and sample instrument designers, the updated SDK2 and new Instrument Development Toolkit (IDT) have all the tools necessary to develop stunning instruments and effects and bring them to market with minimum effort.

"Our goal is to create a turn-key solution for developers to build, sell and market their Rack Extensions and extend the pool of instrument makers to content developers," remarks Timothy Self, VP Product Marketing.

Since its release in 2012, Propellerhead's Rack Extension platform has emerged as a powerful audio plug-in format currently with over 600 companies developing and over 200 instrument and effects devices available via Propellerhead's online store. Rack Extensions blend seamlessly in the Reason rack offering great sound, smooth workflow, rock-solid stability, intuitive routing, automation, deep-editing and flexibility Reason users expect.

Rack Extension SDK2 includes a programming interface to create custom interactive displays. The scriptable Instrument Development Toolkit allows developers build professional sample based instruments without writing C++ code and sell them directly in the Propellerhead Shop. In addition, instrument designers can quickly transfer existing Kontakt and NN-XT sound libraries into the Rack Extension instruments using the Toolkit.
Rack Extensions SDK2 is available today. The Instrument Development Toolkit is expected in May. Developers can sign-up now at Propellerhead's website.
Harmony Systems, Inc. announced the worldwide availability of Delora rsTouch Pro, a major upgrade to their iPad application that provides control surface functionality for the Propellerhead Reason music application on a Mac or PC. rsTouch Pro adds support for Reason Device Rack editing and a new 'perform' mode for sending MIDI to Reason instrument tracks.
Features & Benefits
Control 40+ built-in Reason synthesizer, mixer, effects & utility devices using customized screens optimized for iPad use. Use the new keyboard and drum pad layouts to play Reason synths and drum machines, or to record into a sequencer track.
rsTouch Pro builds upon its existing support of Reason's Mixer and transport functions. Record and mix songs, and make sound setting and level adjustments easily with large, multi-touch, color-coded rotaries and faders.  Edit send effects, insert parameters, and EQ settings, as well as adjust channel, pan and dynamics levels.  A dedicated Master screen allows full adjustments of Reason's Main Mixer Master section.
Pricing & Availability
rsTouch Pro is available at a special sale price of $9.99 (USD) through December 29 on the iTunes App Store, and is a free upgrade for current rsTouch users.
I guess this one is a must have for anyone enjoying the Reason DAW, however it is expensive (as with everything else in the Prop Rack extension shop !!!) – its 99€
Parsec is available in the Propellerhead Shop
http://shop.propellerheads.se/product…
Propellerhead proudly presents Parsec Spectral Synthesizer—the futuristic sound of additive synthesis for the Reason Rack. With two independent sound engines, up to 1024 oscillators per voice, a wide range of sound sculpting tools, built-in effects and free modulation routing, Parsec won't leave you wishing when it comes to sonic horse-powers.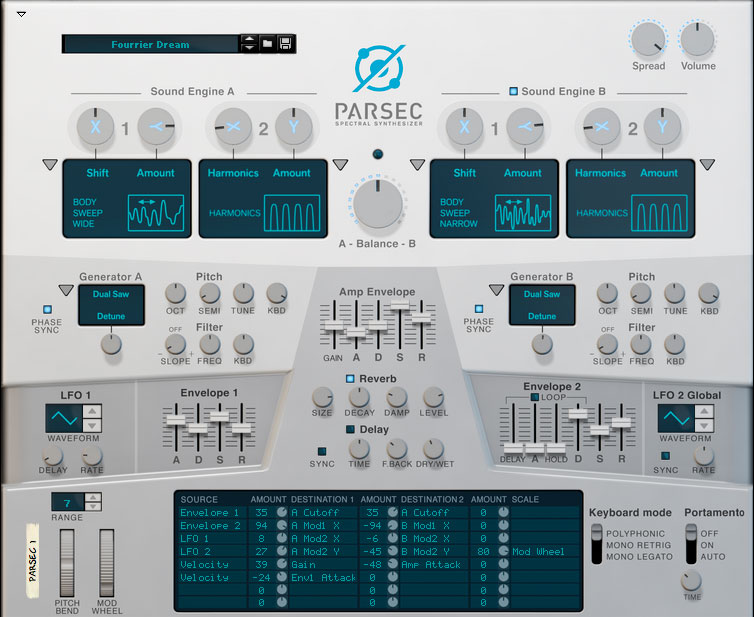 Boasting a state-of-the-art synthesis engine and an inviting user interface, Parsec was designed for the novice and the PhD of sound synthesis alike. The comprehensive sound bank with patches spanning everything from crisp, digital sounding leads to lush and evolving pad sounds, rich sonic textures and instrument sounds, will make an excellent starting point to explore the sounds of Parsec. Once you are ready to dive further, the easy to grasp interface will have you creating your own otherworldly sounds in no time.
Features:
– Extremely powerful and easy to use additive synthesis.
– Amazing sound bank with inspiring sounds for electro house, bass music, minimal techno, electronic indie and pop, far-out experimental, and more.
– Two sound engines that make up a single sound. Use one engine for the attack and another for sustain. Or use both at the same time for ultra thick tones!
– Up to 1024 oscillators per voice.
– It's a vocoder too, with modulation from Parsec's audio input.
– Built in high quality reverb and delay.