INSIDIOUS 6581 – new free Reaktor ensemble feat an emulation of the C64 sound chip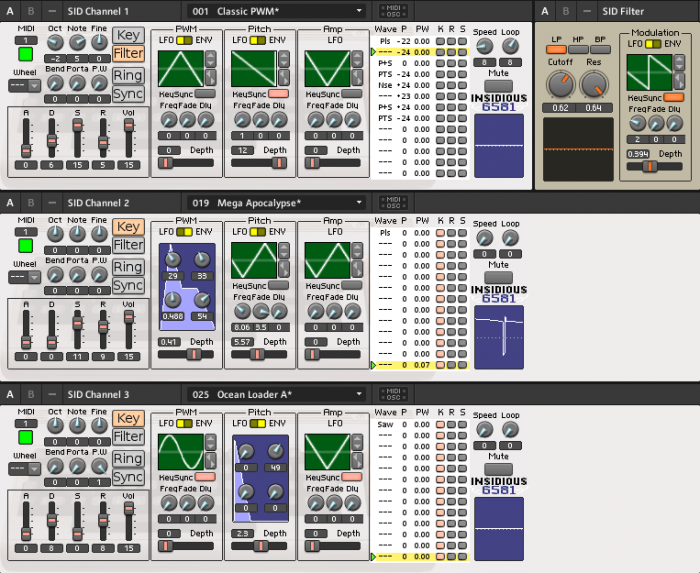 Mike Clarke has released INSIDIOUS 6581, a free Reaktor ensemble that features a near-perfect emulation of the extraordinary Commodore 64 sound chip, the MOS SID 6581.
No attempt is made to create a 'better' SID. No features are enhanced or improved. This is not the usual 'SID-like' or '8-bit style' synth. This is an attempt to recreate the real thing as closely as possible.
INSIDIOUS 6581 features
Three channels with Triangle, Square/PWM, Sawtooth, Noise and combined oscillators.
Ring modulation and hard sync.
The classic SID saturating filter that is incredibly important but missing on most emulations.
LFOs and envelopes for pulse width, pitch, amplitude and filter cutoff.
Step table at up to 50Hz.for that genuine sound.
The ensemble is a free download from the NI Reaktor User Library.
Comments