Introducing AeroMIDI 3D MIDI software for Leap Motion – Coming Soon!
AeroMIDI uses the Leap Motion controller to track your fingers in 3-dimensional space, allowing you to trigger notes and MIDI continuous controller messages. Works with any MIDI software or hardware! Control synthesizers, lighting rigs, DAWs, effects, virtual instruments, and any other MIDI-capable hardware or software with AeroMIDI!
AeroMIDI is the virtual 3D glue between your synths and your fingers. Prepare to create music in a whole new way.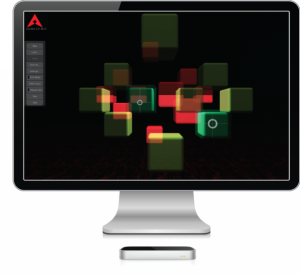 Welcome to AeroMIDI – New Dimensions in MIDI Control!
**AeroMIDI and the Leap Motion are expected to be released in late July 2013.**
To learn more, go to:
http://aeromidi.net
Mac OS/X 10.6+, Windows 7+
Comments