Introducing Serato Video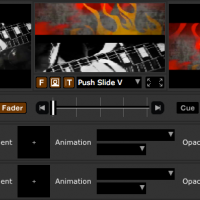 Based on the popular Video-SL plug-in, Serato Video now gives ITCH DJs video mixing tools that Serato Scratch Live DJs have enjoyed for years, with the use of supported ITCH controllers. Scratch Live DJs can use the same tools with their choice of turntable or CDJ control. With a reworked architecture, Serato DJs can experience an even smoother workflow and greater flexibility when using effects and transitions to amplify video mixes, at home, in the club or on-stage.
Features
– Manipulate video playback with Serato Control Vinyl and CDs or an ITCH Controller.
– Visual effects library of transitions and effects.
– Add your own images and text to your video mix.
– Store effects within each video file for instant recall.
– Choice of configurations for external connections to monitors, screens or projectors.
Comments