Introducing the Seaboard keyboard
The piano keyboard meets the future in a revolutionary new approach to music
The Seaboard is a radically new musical instrument based on the design of a piano keyboard. Its patent-pending approach brings together a traditional approach to making music with cutting edge digital technology in a way that is so intuitively tactile that you can play it with your eyes closed.

This approach enables performers, composers and producers to exert unprecedented real-time control of all the major characteristics of sound: volume, pitch and timbre. If you can play the piano you already know how to play the Seaboard, and it literally puts a new world of expressive possibilities right at your fingertips.
The core team brings together a wide range of skills – product, industrial and interaction design, software engineering, business management, and of course music production, administration, management, teaching, networking and strategy and a passion for creating more intuitive ways of making music.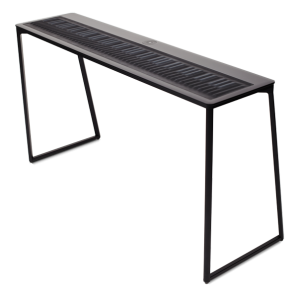 In early 2011, Seaboard successfully entered the Incubator.
More information on the Seeboard website"
"Evolved from the piano keyboard, the Seaboard is a new musical instrument which bridges the gap between acoustic and digital music by putting the control of pitch, volume and timbre right at your fingertips.
A limited edition of 88 GRANDs will be available for pre-order worldwide starting in April 2013. In recognition of its provenance, each will be named after a particular note on the piano keyboard, from A0 to C8.
Our cutting-edge SoundDial software gives you complete control of the Seaboard's sound and unprecedented integration between software and hardware.
Comments