Introducing the Wurlitzer library from Acousticsamples
Wurlitzer library from Acousticsamples, it features effects, acoustic and electric volumes, complete control over the velocity parameters, amp simulation and more… Visit Acousticsamples.net/wurlie to purchase it.
Wurlie is a 64 keys Wurlitzer 206A piano, and as the Wurlitzer company named it, a "Student Electronic Piano".
The 206A is a student model, and is very similar to a 200A except for its beige color and built in amp/speaker (it also did not come with a tremolo). It was designed to be paired with a 206, which is the teacher model and they were mainly used in conservatories. The teacher had a headphone and microphone to be able to listen to each student individually and talk to them without others hearing them.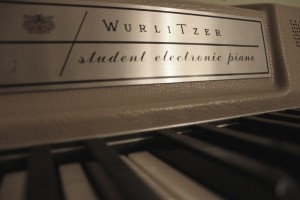 Comments