Kickstarter: Introducing the Artiphon INSTRUMENT 1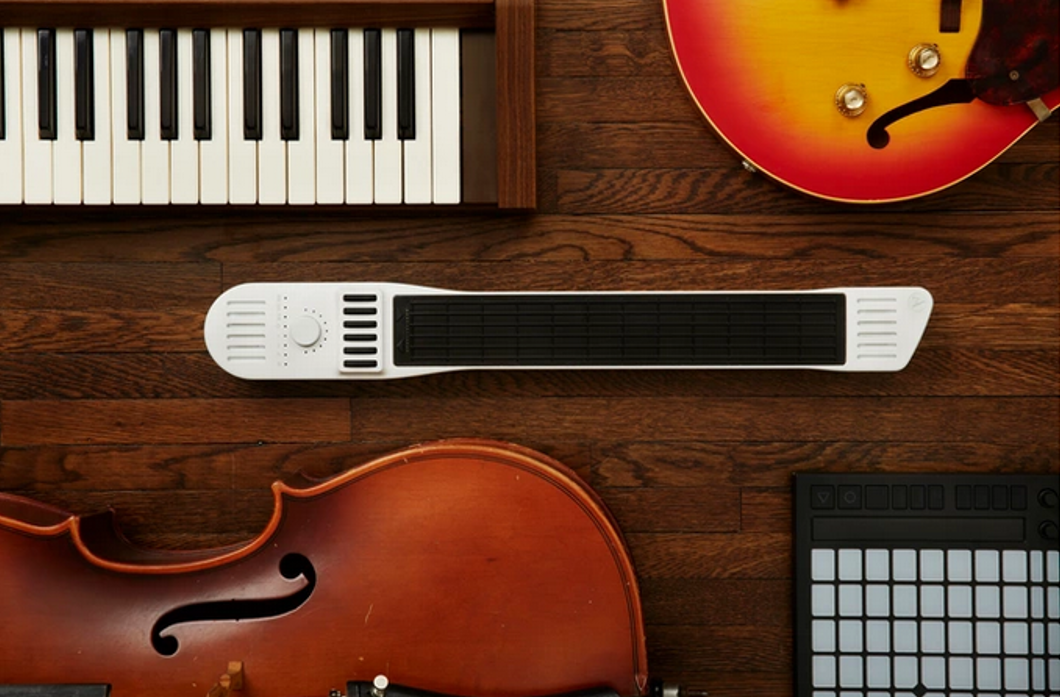 Description: A guitar is designed to be strummed; piano keys are pressed; drum pads are tapped; violins are bowed. But what if a single instrument could be played with any of these techniques? That's exactly what we're creating – one instrument that lets you be the whole band.
Play any instrument, style, and sound with a single device that connects directly to your smartphone, tablet, or computer.
Our patented multi-instrument technology transforms the INSTRUMENT 1 into a guitar, violin, bass, piano, drum machine… it's any instrument you want it to be.
Plug in and play 100's of apps like GarageBand with universal musical gestures: strumming, tapping, bowing, sliding, and more.
Digital string-like interface works with any MIDI-compatible software.
The unique ergonomic design can be held in multiple positions, and is fully ambidextrous.
Design new instruments and custom tunings via the Artiphon companion app.
It's compact, portable, durable, self-powered, and simple.
Designed and engineered in Nashville, TN.
Comments