"Kiss" – on some small Yamaha keyboards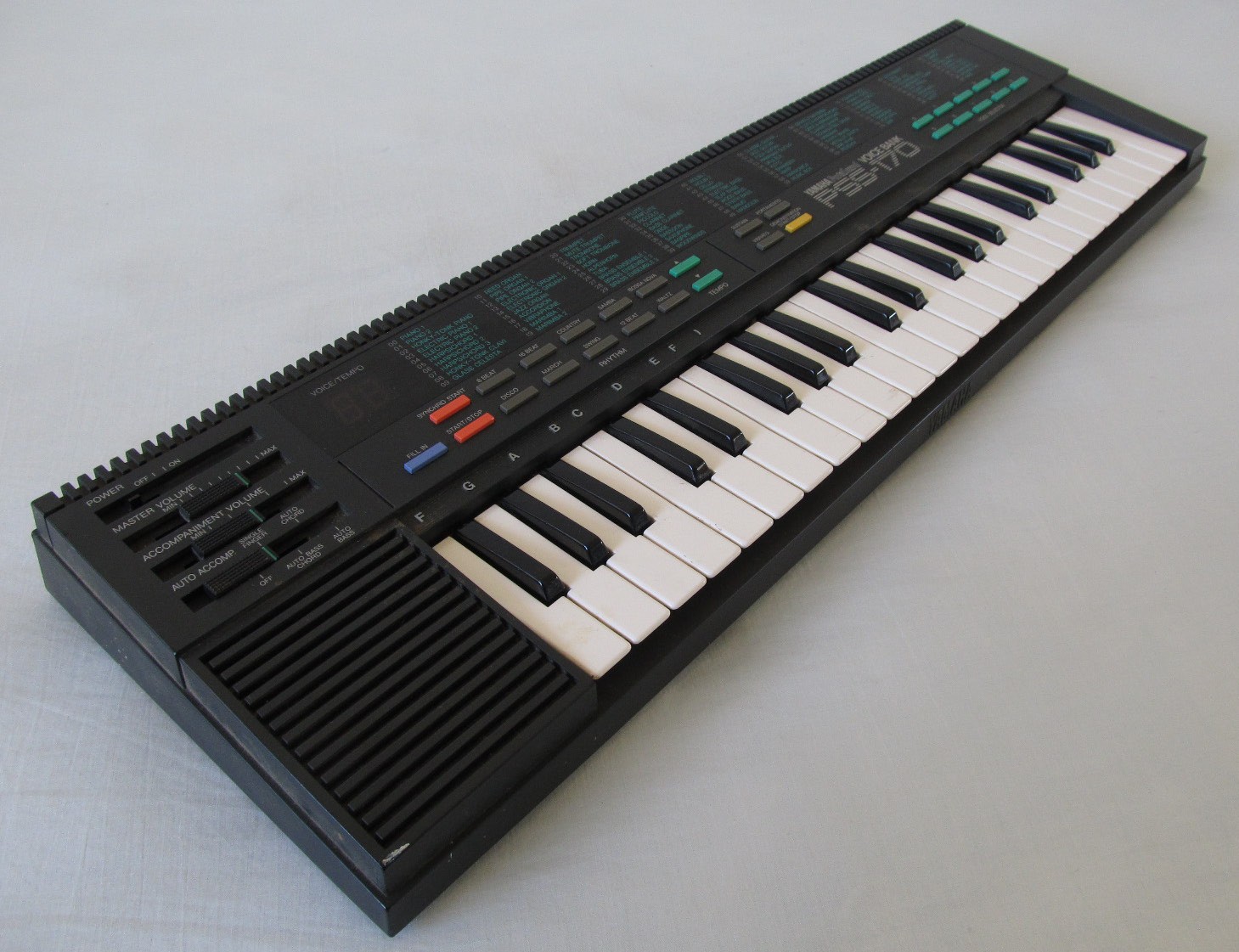 Released in 1987 or 1988, this is one of Yamaha's Tone Bank keyboards.  It's a two-operator preset FM synth with a couple of voice modifiers, the expected auto-accompaniment, and some really poor drums.  Master volume, accompaniment volume and auto accompaniment select are handled by physical sliders on the front panel. The only I/O port is a headphone jack.
To change voices you need to use a dedicated keypad type the number in. There is no Up/Down button for stepping through the programs. On the positive side, there IS a large display which shows the currently selected voice.  There are buttons for sustain and vibrato, as well as portamento, which seems like it would be cool but has a fixed glide rate that's disappointingly long. Good for sound effects, not so much for music.
The sounds are good, particularly in light of the crappy drums. Since it IS an FM keyboard, things like brass, organs, and bells are quite serviceable, while more natural sounds like the various guitars, piano, and woodwinds are a little lacking.  The short keyboard is  a definite disadvantage with some of the patches, particularly the basses.
Background video description:
Again I am comitting some musical malpractice to a well known Classic. This time the victim is Kiss from 1986.
I am not really sure what to call the person who sang it as he had the habit of frequent stage name changes. But as far as I know he was called Prince when he recorded this song.
Comments