Ladytron member Helen Marnie to release Marnie solo album
Helen Marnie, main vocalist of the electronic band Ladytron, has made a solo album. Recorded in Reykjavik, Iceland the album is untitled so far. Expect an electronic album with more of a pop element and 'pristine' vocals.
The release will be out via Pledge Music.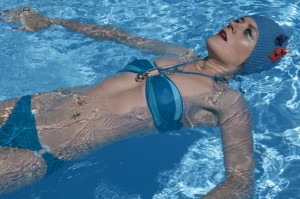 Note that it seems that Marnie has taken the occasion to hold a real boot sale as the packages hold several things which you wouldn't really expect when buying an album. Or what did you think of getting a designer dress or a bikini she wore, or … a Rover Mini Cooper from 1998. The latter is yours for 5000 UK Pound.
Comments