Helen Marnie, main vocalist of the electronic band Ladytron, has made a solo album. Recorded in Reykjavik, Iceland the album is untitled so far. Expect an electronic album with more of a pop element and 'pristine' vocals.
The release will be out via Pledge Music.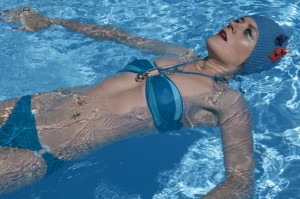 Note that it seems that Marnie has taken the occasion to hold a real boot sale as the packages hold several things which you wouldn't really expect when buying an album. Or what did you think of getting a designer dress or a bikini she wore, or … a Rover Mini Cooper from 1998. The latter is yours for 5000 UK Pound.
Yet another Monday electro treat, this time by long-timers Ladytron, enjoy

"Mirage" appears on Ladytron's fifth full length album, Gravity The Seducer, in stores now on Nettwerk Records. Hear more music from Gravity The Seducer: http://www.youtube.com/playlist?list=PLD485C420CF153C47y
Ladytron – Mirage [Official Music Video]
Download "Mirage" on iTunes: http://www.itunes.com/ladytron
Download "Mirage" on Amazon (US): http://amzn.to/jgX0q1
Download "Mirage" on Amazon (Euro): http://amzn.to/n1D2BT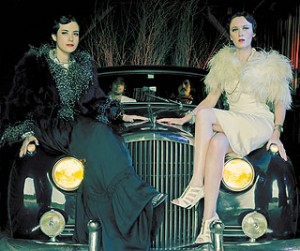 Here's a short interview with the electronic act Ladytron by EM: It makes absolute sense that Daniel Hunt's "favorite record ever" is My Bloody Valentine's 1991 album Loveless. Aside from the obvious fact that Hunt's band is also a quartet comprised of two men and two women, Ladytron is like MBV for the electronic set: dense layers of synths rather than a shoegaze-y wall of guitars.
"I grew up listening to music that I could not fully understand," Hunt says. "I like this kind of swell where you hear certain things and you're not sure what they are, and you're not sure what is connected to what."
That isn't to say that Ladytron is creating an amorphous sonic mess in the studio. Ten years after releasing their debut album, 604, Ladytron has learned a thing or two about maximizing space in the mix. With the band's fifth full-length record, Gravity the Seducer, Hunt says they're more cognizant of when to say when.
"I think we're instinctively preempting those problems in the mix by not throwing too many bass-y mono synths and layers down there," he says. "We're just a bit more aware of what's required than we used to be. With the first and second records, the mix engineer would be like, 'You know, you put seven basses on here.' And we'd go, 'Okay, well it's your job. You just make it work!' We're a bit more considerate now."
While Ladytron dove into recording their previous two albums immediately after months on the road—thus creating an album that would easily translate to the stage—the band took a different approach to Gravity the Seducer. "We probably had about a year off from the road in which to write and prepare and had a clearer idea of what we wanted," Hunt says. "It was refreshing to make a record without thinking about the accompanying tour. We didn't care about it, so I think the record sounds freer and more coherent as a result."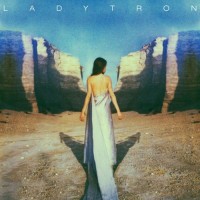 Listen to the new songs from Ladytron below:
Ladytron – New Single "Mirage" by nettwerkmusicgroup
As we have reported on earlier Ladytron's highly anticipated fifth studio album "Gravity the Seducer" is due for release in just under a month. At the same we are presented with the fourth digital single release – "Mirage".
'Gravity The Seducer "is the follow up of their latest album" Velocifero "which was released three years ago (2008). The album is released on CD, digital download and on vinyl September 12 via Nettwerk.
Ladytron – White Elephant by nettwerkmusicgroup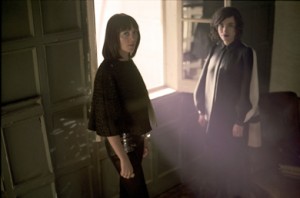 Ladytron's new album will be released in September and is there first release since the greatest hit album that came last year. The new album is called Gravity the Seducer and below you can see the tracklist:
01 White Elephant
02 Mirage
03 White Gold
04 Ace of Hz
05 Ritual
06 Moon Palace
07 Altitude Blues
08 Ambulances
09 Melting Ice
10 Transparent Days
11 90 Degrees
12 Aces High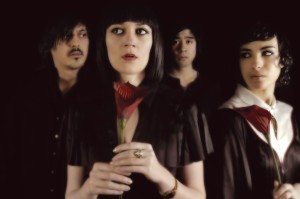 In a tweet sent out yesterday Ladytron inform that they are in Normandy filming the video for their new single "White Elephant". The single is the first sign of life of their upcoming "Gravity the Seducer" album, their 5th already, which is the follow-up to 2008's "Velocifero" album.
The band's last new material consisted of two new tracks, "Ace of Hz", and a cover version of Death In June's "Little Black Angel", both included on a compilation album released in 2010.
Here is the latest Ladytron video, enjoy
Distributed in the US by WMG.
"Ace Of Hz" by Ladytron from The Best Of Ladytron 00-10, out March 29th. The Best Of Ladytron 00-10 reflects on a decade highlighted by 604 (2001), Light & Magic (2002), Witching Hour (2005) and Velocifero (2008) plus two new tracks; "Ace Of Hz" and "Little Black Angel." A two-disc deluxe version features an additional 16 tracks & 80-page photo booklet.
Preorder on iTunes: http://bit.ly/fG509c
Preorder on Amazon: http://amzn.to/f2xUfh
Links:
Facebook: http://www.facebook.com/ladytron
Twitter: http://twitter.com/LadytronMusic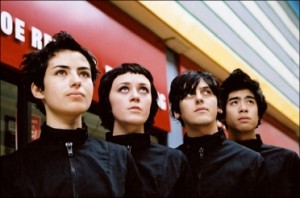 Fans of Ladytron are in for a triple treat in 2011. The English dark-synthpop act will release a greatest hits collection, a new EP and their fifth studio album. The best-of album, "Ladytron 00-10", will hit the shops in March and as the title suggests, it will consist of singles from their last four studio albums during that period. Among those will be their biggest US dance hit "Runaway" and "Destroy Everything You Touch". This will be followed up by their as-yet untitled EP, out on 14 March, and will contain a selection of remixes of their latest single "Ace Of Hz". You can download one of the tracks right here.
The new studio album will be the Liverpool quartet's first since 2008's "Velocifero". Since its release, Ladytron have toured the world, while band members Mira Arroyo and Reuben Wu have played DJ sets in clubs all across the globe. They also turned their hand at writing for other artists, most notably Christina Aguilera, whose last album "Bionic" featured the Ladytron-penned song "Birds Of Prey".
Apart from the cover this could be an interesting DVD to purchase, some really good acts are presented in this fifth edition of the Into the Darkness series, to be honest I haven´t purchased any of the previous, but I did no they were available out there, LOL. This 100 minute video holds eight live clips, nine promo videos, artist greetings – and interviews with Front Line Assembly and Melotron.
Input from Magazine: The live clips are: Nitzer Ebb: "Murderous" (Hamburg 2006), Front Line Assembly: "Maniacal" (Hamburg 2007), Sono: "Open the Door" (Hamburg 2006), Frozen Plasma: "Irony" (Hamburg 2006), Skinny Puppy: "Testure" (Hildesheim 2005), Grendel: "Soilbleed" (Hamburg 2005), Covenant: "The Men" (Hamburg 2006), Combichrist: "Today I Woke the Rain of Blood" (Hildesheim 2005).
The videos are: And One: "So Klingt Liebe", Eisbrecher: "Vergissmeinnicht", Client: "Lights Go out", Vive La Fete: "Noir Desir", IAMX: "President", Ladytron: "Destroy Everything You Touch", Purwien mit Witt: "Alle Fehler", Formula Redux: "Stormy Grace", Deathstars: "Blitzkrieg".