As the 90s came to a close, the business of music began to change profoundly. New technology allowed artists to record and produce their own music and music videos, and the internet became a free-for-all distribution platform for musicians to promote themselves to audiences across the world. The result was an influx of artists onto the cultural scene, and audiences were left wondering how to sort through them all. In this episode we discuss these massive changes, and reveal how music blogs and websites have arisen as the new arbiters of quality.
Featuring:
Jon Cohen, Co-Founder, FADER Label
Ryan Dombal, Senior Editor, Pitchfork
Blake Whitman, VP of Creative Development, Vimeo
Anthony Volodkin, Founder, Hype Machine
Music by:
Flex Blur: soundcloud.com/flex-blur
Mindthings: jamendo.com/en/artist/mindthings
Dub Terminator: jamendo.com/en/artist/DUB_TERMINATOR
Nestor Gonzalez: jamendo.com/en/artist/Nestor_Gonzalez
Special Location thanks to Converse Rubber Tracks Studio
Artists from Music Video Section:
Rihanna – We Found Love – vimeo.com/33123323
Miss Eaves – Diva Pop – vimeo.com/34415367
My First Earthquake – We Float – vimeo.com/31941995
Moullinex – Catalina – vimeo.com/19723907
Sleigh Bells – Riot Rhythm – vimeo.com/16668477
Keep The Heat
Morning Teleportation – Expanding Anyway – vimeo.com/14304059
Da Silva – Les Stations Balnearies – vimeo.com/33569324
Goose – Synrise – vimeo.com/20913850
Tim and Puma Mimi – Perspective – vimeo.com/11742651
DYE – Fantasy – vimeo.com/30798517
Dan Wholey – Amateur Rocketry – vimeo.com/29672263
Health – We Are Water – vimeo.com/10818338
Colours – Colourfornia – vimeo.com/26906724
Dancing Pigeons – Ritalin – vimeo.com/13639493
The Naked And Famous – The Sun – vimeo.com/27790801
The Limousines – vimeo.com/18665622
Flying Lotus – Kill Your Co-Workers – vimeo.com/15568767
Follow Off Book:
Twitter: @pbsoffbook
Tumblr: pbsarts.tumblr.com/
Produced by Kornhaber Brown: kornhaberbrown.com
Here are some new videos from M.I.A and Genki Sudo
http://www.youtube.com/watch?v=ja222mnSviM
G­roup name&Title is 「WORLD ORDER」, Music by Genki Sudo / SPACE WALKER, Words by Genki Sudo
MINE DAIDENZIN – Mesotania
Time to do some surgery in this cool clinical synth video
Brandon Daniel has posted this video where his making a dubstep song using the modular
Dubstep track I'm working on, getting the big modular synth involved. The bass tone is actually Nord Modular G2, but being processed through the modular, drums are 808 + some other stuff… hopefully will finish the track in the next couple weeks.
There are some fundamental principles regarding the construction of an acoustically healthy society, one where we can exist within the sounds of life. Respect towards voice and words, sonic awareness, the awakening of the sense of hearing. To preserve the sounds that tend to fade out, while remaining open to the sounds that spring out of each technological stride. To build an aural idiom that interprets its own symbolism. To accept the silence, enforcing it in the due moments. And, above all else, to listen.
"here's to those who thought you knew me . . ."
This is what started it all on The Guards Themselves album from Minuit – classic
Director: Alyx Duncan (NZ)
DOP: Richard Harling
+ a fantastic cast and crew
Dirk Ivens and Eric van Wonterghem started up their first band Absolute Body Control 1980. After releasing new versions of classic tracks like "Figures" and "Give Me Your Hands" on the "Wind[Re]Wind" album, it's now time for brand new material. The album "Shattered Illusion" will be out on October 16 through Daft and Sleepless Records. The band will play Germany, Belgium, Sweden and the Netherlands this fall.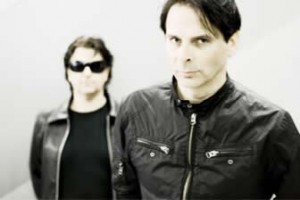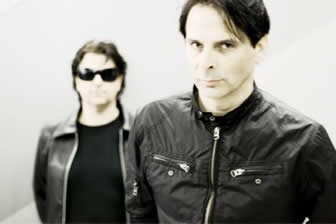 Smoking Kills (The Horrorist-Electrofied Mix) – Millimetric by thingstocome
Here's a clip of a remix I just finished for Millimetric. I played it live in Stuttgart and it past the club test so it's in his inbox. From a production standpoint your hearing Vermona DRM-1 drums through Izotope Trash, white noise crashes from a Yamaha CS5, the 90's T99 or 80's Vomito Negro sample is in an Ableton Simpler going through various Sugar Bytes Effectrix presets. My vocals are through a Shure KSM32 and Wavearts plug-ins.
A new threat to Spotify?
MSpot – the service allows people to upload their music — be it purchased, ripped or downloaded for free — and access it from any Mac, Windows or Google Android device. MSpot's model avoids the stumbling blocks of licensing deals which have repeatedly delayed the release of a U.S. version of Spotify
Today, how people sync music is they're manually connecting that USB cable, they have to transfer all their files, and any time your library changes, you've got to sync up," Tsui told Wired.com. "With the music now in the cloud, we believe you don't have to do that anymore. Any changes happen in the background, and you see that on your mobile device.