Von der CD "Werkschau"… get it here: http://www.outofline.de/albumteaser/m…
Credits:
Artwork & Animation: Ingo Römling
facebook.com/monozelle
A big thank you to Chris Pohl, Steve Naghavi, Peter Spilles & Dennis Ostermann.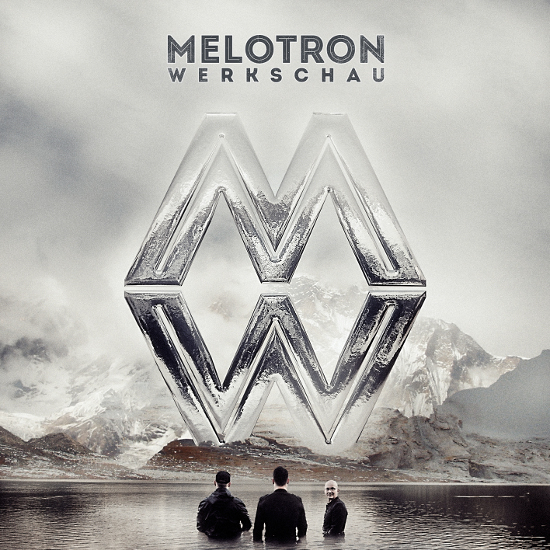 Melotron are back with a new album below are all the details:
"Unlovingly slapping together impersonal 'best of'-compilations to throw at the masses for easy consumption and fast maximization of profits is rather bland and boring…" the charismatic Melotron-front man Andy K. thought to himself and quickly gathered the rest of his lads together, serving the express goal that an anthology of his band's work would have to have a bit more style than the cheap-shot compilations the industry keeps churning out. In order to not only create a sort of monument for past works but to also provide the listener with a stepping stone for future endeavors, the popular German Synth Pop group decided to completely re-record an exquisite selection of the best songs plus fan favorites, thus giving them a total overhaul and merging the old with the new.
Melotron teamed up with the renowned producer Dirk Riegner (Heppner, amongst others), to let a bunch of old friends shine in a bright new light, while also recording a few new tunes along the way, like the hit-single "Stuck In The Mirror" or the anthemic "Love Is Calling." Band-hits like the club-floor-filler "Brüder", which was revisited as a vocal duet with In-Strict-Confidence's Dennis Ostermann, are featured in completely new and fresh versions. Therefore, "Werkschau" can not only serve as the perfect introduction for the uninitiated to the music of one of Germany's most successful advocates of intelligent electronic popular and dance music, but will also give long-time fans an opportunity to rediscover old favorites from a new perspective. For the real diehards, "Werkschau" will also be released as a deluxe double disc, featuring a second CD full of rarities from the group's history. These gems have also been carefully remastered to shine in a new, massive sound quality that will not only please confirmed Melotronians. Right after the completion of this album, the band is already back in the studio to work on the future… and who knows where the journey might take Melotron, this time. In the meantime, "Werkschau" will serve as an excellent appetizer.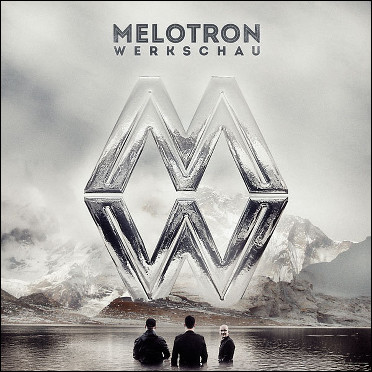 The german electropop act Melotron return with a brand new album/compilation later in June. For "Werkschau" the band completely re-recorded a selection of their best songs plus fan favorites. For this they teamed up with the producer Dirk Riegner (Heppner, amongst others). They also recorded new tracks which makes the album also more than interesting for those expecting all new material.

"Werkschau" will also be released as a deluxe double disc, featuring a second CD full of (remastered) rarities from the band's history – you can order that limited edition right now. Right after the completion of this album, the band actually already started on new material too, so you won't have too wait too long to get more new material.
Out by March 8 is the newest Melotron single "Stuck in the mirror" which comes in a limited and hand numbered first edition. Included is also a remake of their classic "Folge mir ins Licht" that sees the band collaborate with Soprano Lauren Francis.
The single is a teaser for the band's upcoming CD "Werkschau".
Track list:
Stuck in the Mirror
Folge mir ins Licht (Melotron feat. Lauren Francis)
Erase
Angst oder Wahn
Stuck in the Mirror (AndyK Remix)
Ohne Worte (Instrumental)
Tenek are releasing a new EP "Another Day" on Monday 11th March to coincide with their UK tour supporting Republica. This will be the band's first release on their own 'Alien Six Productions' label since leaving Toffeetones in early 2012.
Included on the EP will be the title track "Another Day (Radio Edit)", along with an alternate version for the dance-floor remixed by Airwolf One (aka Alberto Trevisan). Included as well is "A New Foundation" and a remixed 2013 version of one of the band's most popular tracks, "Elusive", originally from their "EP2" release in 2011. You can hear a preview clip of 2 of the tracks from the forthcoming "Another Day" after the jump. The tracks featured are "Another Day" and "A New Foundation".
For Tenek all started in September 2007 when the band released their first EP. More info at www.tenek.info .
"RevolutionAir" is the new single taken from Redrum Alone's debut album "De Redrum Natura"
Buy "RevolutionAir" on iTunes:
http://smarturl.org/sqfff
Follow Redrum Alone:
http://facebook.com/Redrumalone
http://twitter.com/redrumalone
http://soundcloud.com/redrumalone
TITLE:RevolutionAir
ARTIST:Redrum Alone
DIRECTOR:Marco Gernone
DOP:Andrea Ferrante
PRODUCER:Film Found Family Produzioni Cinematografiche
www.filmfoundfamily.it
©2013filmfoundfamilyproduzionicinematogr
­afiche
Hi all
Time to sum up the past ten years and list the 20 best / most important electronic, electro, EBM and synth albums that has been released. This is of course a tricky quest and will most likely create some debate. Numerous of good albums has been released and I have certainly not listened to all of them, but still someone needs to make a statement :-). The albums are listed in order of importance, but may not be absolute, in the sense that – if they are rated as number 6, they could easily be argued to have place number 7 instead etc, but still…
Number 1:
Kraftwerk – Tour de france soundtrack
Number 2:
The Knife – Silent Shout
Number 3:
Goldfrapp – Black Cherry
Number 4:
Covenant – Skyshaper
Number 5:
Colder – Again
Number 7:
Daft Punk – Discovery
Number 8:
Felix! – Kittenz and thee glitz
Number 9:
Welle: Erdball – Die wunderwelt der technik
Number 10:
Suicide – American supreme
Number 11:
DAF – Fünfzehn neue D.A.F-Lieder
Number 12:
VNV Nation – Futureperfect
Number 13:
Röyksopp – Melody A.M.
Number 14:
Rammstein – Mutter
Number 15:
Vive la fete – Republique populaire
Number 16:
And One – Agressor
Number 17:
Jeans Team – Musik von oben
Number 18:
Recloose – Cardiology
Number 19:
Melotron – Sternenstaub
Number 20/21:
Télépopmusik – Genetic world
System – Self organizing
Apart from the cover this could be an interesting DVD to purchase, some really good acts are presented in this fifth edition of the Into the Darkness series, to be honest I haven´t purchased any of the previous, but I did no they were available out there, LOL. This 100 minute video holds eight live clips, nine promo videos, artist greetings – and interviews with Front Line Assembly and Melotron.
Input from Magazine: The live clips are: Nitzer Ebb: "Murderous" (Hamburg 2006), Front Line Assembly: "Maniacal" (Hamburg 2007), Sono: "Open the Door" (Hamburg 2006), Frozen Plasma: "Irony" (Hamburg 2006), Skinny Puppy: "Testure" (Hildesheim 2005), Grendel: "Soilbleed" (Hamburg 2005), Covenant: "The Men" (Hamburg 2006), Combichrist: "Today I Woke the Rain of Blood" (Hildesheim 2005).
The videos are: And One: "So Klingt Liebe", Eisbrecher: "Vergissmeinnicht", Client: "Lights Go out", Vive La Fete: "Noir Desir", IAMX: "President", Ladytron: "Destroy Everything You Touch", Purwien mit Witt: "Alle Fehler", Formula Redux: "Stormy Grace", Deathstars: "Blitzkrieg".