Little surprise from KORG – the KR Mini
Designed for guitarists, bassists, pianists or any musician looking for easy rhythm accompaniment, the KR mini features nostalgic looks and a simple design focused on easy, push-button control. The KR mini is also lightweight, can run on batteries and has a built-in speaker, allowing it to provide a backing rhythm pattern anywhere at any time. With a total of 60 diverse rhythm patterns across the genres, the compact KR Mini is ready to accompany any performance.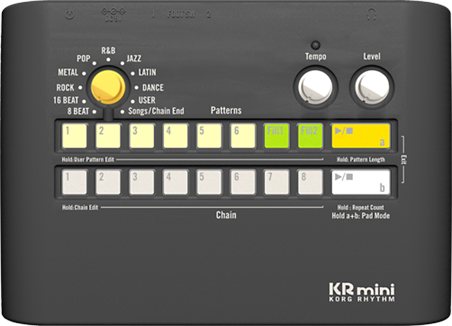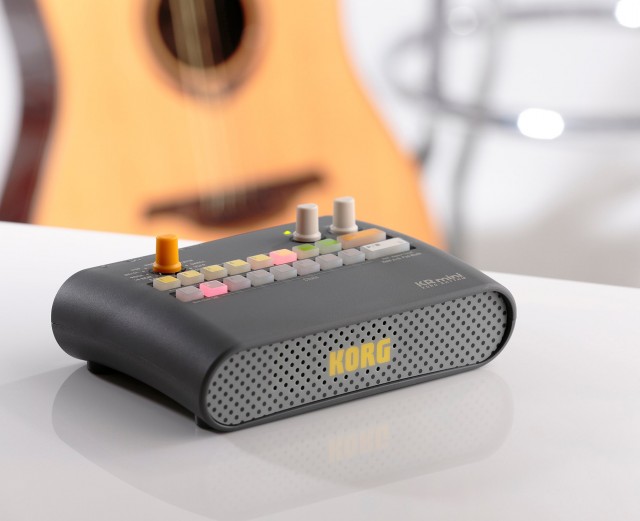 Key Features:
Easy-to-use design; just select a rhythm pattern and press the play button
Chain function lets you arrange your favorite rhythm patterns and fill-ins to create complete songs
Optional foot switches gives you hands-free control over fill-in/start/stop
Tap the 16 pads for finger drumming or recording your own rhythms
Built-in speaker with 2W output for jamming anywhere without the need for an additional monitor
Headphone/speaker jack for quiet practice or connection to a mixer or monitoring system
Two-way power; use the optional AC adaptor or batteries (AA alkaline batteries x 3)
For more information on the KR Mini Rhythm Machine, head over to http://www.Korg.com/KRmini.
Comments