Lunchbeat groovebox – new 1-bit drum machine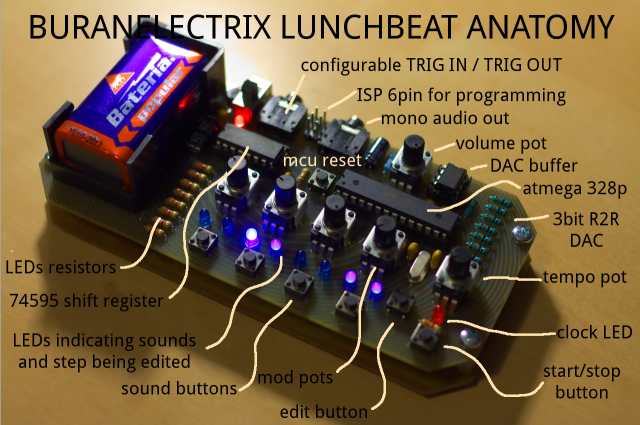 Jan Cumpelik has introduced the Lunchbeat groovebox – an 'impossibly dirty' 1-bit drum machine. It's designed to be a 'minimalistic groovemachine' that also offers interesting lo fi sounds.
Features:
4 channels with 1 bit realtime generated sounds
kickdrum, snare, hihat and bass
8 step sequencer
It's an open source project. Cumpelik also plans to offer Lunchbeat kits.
Comments