'Machine Music: The Best Of Gary Numan' – limited edition DVD
Gary Numan is set to release a new DVD, "Machine Music: The Best Of Gary Numan" on 11 June, 2012. This limited edition DVD (only 3000 will be made) brings together for the first time promos and some TV appearances from right across his career, including the videos made for tracks such as "We Are Glass" and "I Die: You Die", right up to more recent promos "The Fall" (from the 2011 "Dead Son Rising" album) and the Battles collaboration "My Machines".

The DVD will initially be sold on the Machine Music Tour which runs from late May into early June and will feature a one-off set, based around Gary Numan's singles over the last 33 years, and material from the recent "Dead Son Rising" album.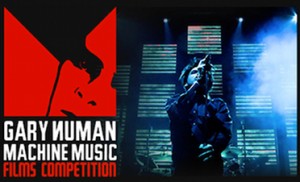 Numan will be supported by Officers at all the shows except for Dublin. Gary Numan has also been confirmed for the main stage at the Bloc Festival on 7 July, along with acts such as Orbital, Battles, Jeff Mills and Squarepusher.
Machine Music UK Tour:
MAY 2012
Comments