Mark Mothersbaugh's tour of Mutato Muzika
In this archival clip from May 2010, Mark Mothersbaugh gives us a tour of some of the vintage synths in Mutato Muzika, DEVO's headquarters in L.A.
Mutato Muzika is a music production company established in 1989 by Devo co-founder Mark Mothersbaugh. While Devo members Mark Mothersbaugh, Gerald V. Casale, Bob Mothersbaugh and Bob Casale, with drummer Josh Freese, often meet, rehearse and confer in its West Hollywood studio facilities — Mutato Muzika is, in fact, a full-service music production company.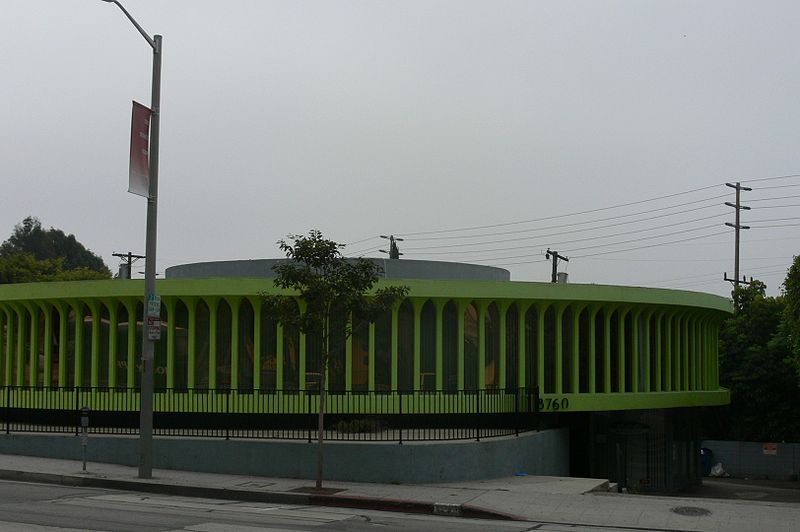 Mutato Muzika has produced music for many films, including Rushmore, The Royal Tenenbaums, The Life Aquatic, Confessions of a Teenage Drama Queen, 13, Lords of Dogtown, Nick and Nora's Infinite Playlist, Cloudy with a Chance of Meatballs, and Catfish. Television music includes Rugrats, Scooby-Doo, Pee-wee's Playhouse, Big Love, Eureka, Shameless, Enlightened and Regular Show. Mutato Muzika-produced video game scores include Crash Bandicoot and Sims. Mutato Muzika also provides music for commercials, including spots for Apple's PC vs. Mac, Martini & Rossi's George Clooney/Giorgio, and Logitech.
Mutato Muzika is housed in a round bright green building on the Sunset Strip in West Hollywood, California.
Comments