Martin Gore biography on its way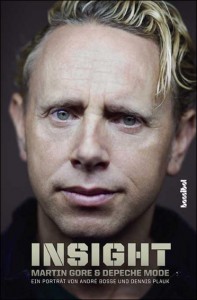 Whereas Depeche Mode frontman Dave Gahan already had several biographies gracing the shop shelves, neither Martin Gore or Andy Fletcher have had the 'chance' being selected for this treatment. Okay, Gore had his lyrics compiled in this book, but that wasn't a biography, was it. At least for Martin Gore that's about to change as the German freelance journalist André Boße and self declared fan Dennis Plauk wrote the book "Insight – Martin Gore und Depeche Mode: Ein Porträt" which can be ordered right here at Amazon GER).
The 240 pages book relates the life of the songwriter through which both authors 'try to find the secret of his success'. The book is basically mostly based on press articles, interviews and TV-coverage material. Add to that interviews with fans – let's hope those were interesting.
Comments