Moby on stage with OMD
Moby has joined OMD (the duo Andy McCluskey and Paul Humphreys) on stage last Friday afternoon at the Spin's SXSW day party. "Our new bass player is going to take over for us," McCluskey said inviting Moby to the stage. Moby played bass on "Souvenir", not a surprise as he remixed the song back in 1998, and on "Enola Gay", a single from OMD's 1980 album "Organisation".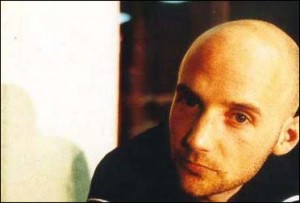 "This is the first time we've ever had more bass guitars on stage than synthesizers," said McCluskey, who usually plays the four-string in addition to singing lead.
Comments