Moby wins Beatport award for 'best electronica track'
Paul Kalkbrenner's 2-year old remix of Moby's "Wait for me" has been named 'best electronica track' at the 4th annual Beatport Music Awards which was held last night in Miami (USA). For those who have been living on Mars during the past few years, Beatport is an online music store specializing in electronic dance music and based in Denver, Colorado (USA).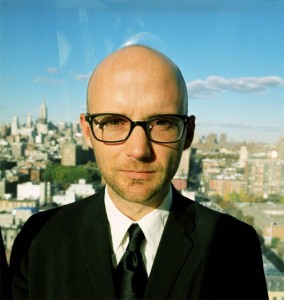 To get an idea what kind of electronic music the download portal offers, check out the other winners and their respective category:
* Top Track Of The Year: Tarantula – Pleasurekraft
* Top Breaks Track: M.A.D. (Elite Force Mix) – Stanton Warriors, JELO, Vandal & Hatiras
* Top Chill Out Track: You Wish – Nightmares on Wax
* Top Deep House Track: The Voice – Thyladomid
* Top Drum & Bass Track: Incoming… (Taku Remix) – Ajapai
* Top Dubstep Track: Scary Monsters and Nice Sprites – Skrillex
* Top Electro House Track: Animal Rights – Wolfgang Gartner & Deadmau5
* Top Electronica Track: Wait for Me (Paul Kalkbrenner Remix) – Moby
* Top Hard Dance Track: We No Speak Americano (Friday Night Posse Remix) – Yolanda Be Cool & DCUP
* Top Hardcore/Hard Techno Track: Magnet – Industrialyzer & The Advent
* Top House Track: We No Speak Americano – Yolanda Be Cool & DCUP
* Top Indie Dance/Nu Disco Track: Hello (Club Edit) – Martin Solveig feat. Dragonette
* Top Minimal Track: Under Control – Roberto Procaccini
* Top Progressive House Track: One – Swedish House Mafia (Sebastian Ingrosso, Axwell, Steve Angello)
* Top Psy Trance Track: Leave Me Alone – Neelix
* Top Tech House Track: Tarantula – Pleasurekraft
* Top Techno Track: The Secret – Joris Voorn
* Top Trance Track: Remember Love – DJ's United (Paul Oakenfold, Paul van Dyk, Armin Van Buuren)
Note that 'Artist of the Year' was Deadmau5.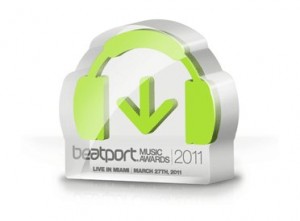 Comments