Moogfest line up revealed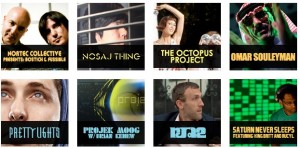 Moogfest organizers have announced the core schedule of shows for the 2010 event, being held October 29-31 in Asheville, North Carolina.
This includes performances being held at the Thomas Wolfe Auditorium, Asheville Civic Center and The Orange Peel.
They've also announced new additions to the festival:
As if we hadn't given you enough Halloween treats, we're still adding artists into the moogfest mix.  Our most recent lineup additions include Javelin, Alex B, Nosaj Thing, Dark Party, Headtronics (Bernie Worrell, Freekbass & Adam Deitch), Shout Out Out Out Out, Volt Per Octaves featuring special guest Bernie Worrell and Projek Moog with special guest Brian Kehew!  But we're not done yet – a handful of additional artists will be joining the lineup in the coming weeks, plus we'll be releasing information about late night shows and special events in clubs and other venues throughout Asheville.  Information regarding moogfest 2010's workshops, panel discussions, art exhibitions, installations and film screenings, will be announced in the coming weeks as well.
You can view the full schedule at the Moogfest site.
Link:
Comments