More rumors and gossip on the new KORG KRONOS
Just thought I should share some rumors and gossip around the new release from KORG – the Kronos
KRONOS stands for:
K – Korg, Karma?
R – Realtime, Reactive, Recordable, …?
O – Open, Open-ended, Organic,
N – Next, …?
O – ?
S – Synthesizer, System, Station …?
or perhaps: Korg Realtime Oscillator Navigation Operating System as Jack suggests
Some claim:
>> it is quite logical that KORG would release something to compete with the Motif XF
>> If the images and other leaked details are accurate, what we have here seems to be either a scaled down Oasys or a some kind of new Wave Station?
What does it sound like?
>>
I suspect the audio background was generated by the Kronos. I hear synth sounds and drums.
And what is all this talk about the Ketron?
Has to be none other than the Ketron Audya. The prototype was on the road for years before people could actually buy one, and even now it's still plagued with problems and is still far from being unfinished. The lenght of time it took to come to the market caused a lot of heated debates online. Not to mention the lenght of time Ketron were trying to bring out OS 4.0, and then delayed the PCM launch by telling lies saying it was done, but didn't have the means to upload it. ..he..he..
Or why not this one?
Radias successor?
Wonder if it's anything like the Nucleus.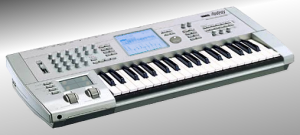 And….
What could the 9 mean? The number of waves? Number of synths? Number of voices? The word "workstation" is being thrown around a lot.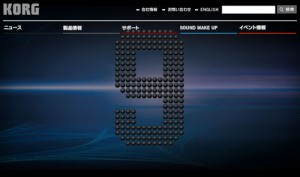 Perhaps McHale is on the right track here stating:
KRONOS is a 32 voice MOSS VA with real analog filters. They also included all of the wavestation functionality into it as well…
Anyhow January 13th is the day to keep in mind

Comments