New book release: The story of Sequential Circuits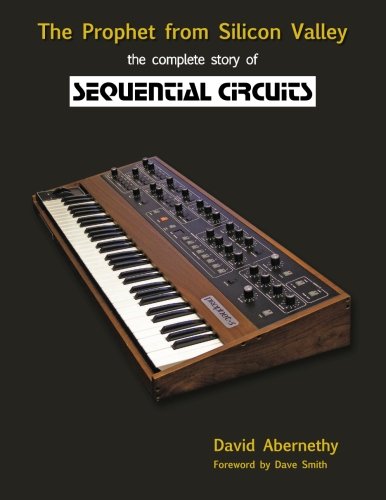 The story of Sequential Circuits, the leading synthesizer manufacturer of the 1980s. One of the great American synthesizer companies, founded and led by San Francisco electronics and computer graduate, Dave Smith, Sequential Circuits Inc. paved the way for music of the future. Smith brought easy, affordable and powerful polyphonic synthesis to all levels of music production in the form of the ground-breaking Prophet-5 synthesizer. Released in 1978, the Prophet led the new wave movement into the next decade, creating a sonically exciting soundtrack to eighties culture. It expanded the palette of all music genres and was embraced by professionals and amateurs alike. Sequential Circuits went on to create further innovative concepts and products such as programmable effects, MIDI, multitimbrality, high-quality sampling, workstation and MPC systems and many more. Today the Prophet-5 is very much sought-after as one of those truly iconic classic musical instruments. The book features many exclusive and highly entertaining and informative stories from ex-Sequential staff, music industry moguls, and famous keyboard players. Includes over 240 photos and illustrations (paperback)"
by David Abernethy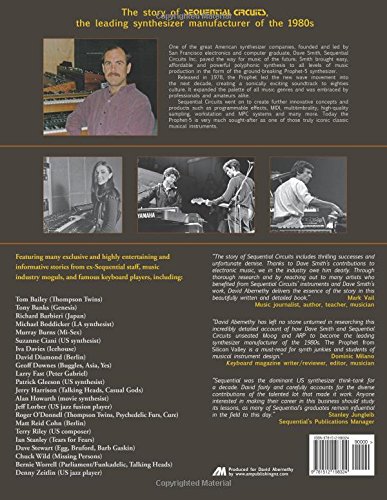 Reviews:
Mark Vail, Music journalist, author, teacher, musician: 'The story of Sequential Circuits includes thrilling successes and unfortunate demise. Thanks to Dave Smith's contributions to electronic music, we in the industry owe him dearly. Through thorough research and by reaching out to many artists who benefited from Sequential Circuits' instruments and Dave Smith's work, David Abernethy delivers the essence of the story in this beautifully written and detailed book.'
Dominic Milano, Keyboard magazine writer/reviewer, editor: 'David Abernethy has left no stone unturned in researching this incredibly detailed account of how Dave Smith and Sequential Circuits unseated Moog and ARP to become the leading synthesizer manufacturer of the 1980s. The Prophet from Silicon Valley is a must-read for synth junkies and students of musical instrument design.'
Stanley Jungleib, Sequential's Publications Manager, Seer Systems founder: 'Sequential was the dominant US synthesizer think-tank for a decade. David Abernethy fairly and carefully accounts for the diverse contributions of the talented lot that made it work. Anyone interested in making their career in this business should study its lessons, as many of Sequential's graduates remain influential in the field to this day.'
About the Author
David Abernethy is a musician, writer and electrical engineer from Auckland, New Zealand.
Product Details
Paperback: 274 pages
Publisher: CreateSpace Independent Publishing Platform; 1 edition (June 10, 2015)
Language: English
ISBN-10: 1512198323
ISBN-13: 978-1512198324
Product Dimensions: 8.5 x 0.6 x 11 inches
Shipping Weight: 1.8 pounds
Comments