New massive compilation from John Foxx – the BBC sessions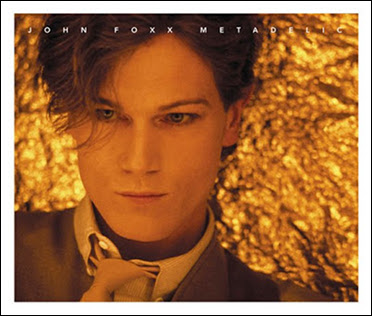 "Metadelic" is a brand new three disc John Foxx compilation album (two CDs and a DVD) intended as a companion to 2010's "Metatronic". This album includes an entire disc's worth of material (14 tracks) which has never been released on CD before – including a previously unreleased version of "Endlessly" – the "Sparkle Mix".
The accompanying DVD features all of the promotional videos from between 1981 through to 1985 – including the "Top Of The Pops" performance of "Europe After The Rain" which has never been previously released officially in any format.
The release will be out on Edsel / Demon Records by June 3rd.
The full track-listing:Disc One
Swimmer II
Miles Away
Europe After The Rain
Dancing Like A Gun
Endlessly
Twilight's Last Gleaming
Annexe
Sitting At The Edge Of The World (Alternative Version)
Ghosts On Water
An Ocean We Can Breathe
Through My Sleeping
Shifting City
Underwater
Never Been Here Before
Invisible Ray
Vapour Trails
Disc Two
BBC Session Versions:
Hiroshima Mon Amour (December 1983)
Twilight's Last Gleaming (December 1983)
In Mysterious Ways (June 1985)
Stars On Fire (June 1985)
Lose All Sense Of Time (June 1985)
Hanging In The Air (September 1985)
In Mysterious Ways (September 1985)
12 Inch Versions:
Endlessly
Like A Miracle
A Kind Of Wave
Stars On Fire
Enter The Angel
What Kind Of Girl
Endlessly (Sparkle Mix)
Disc Three [DVD]
Miles Away
Europe After The Rain (Top Of The Pops)
Dancing Like A Gun
Endlessly
Stars On Fire
Lose All Sense Of Time
Comments