New material from french electro trio Dolls of Pain
Dolls Of Pain are taking a new direction on their upcoming album "The Last Conflict, " which is the French trio's fourth album in order.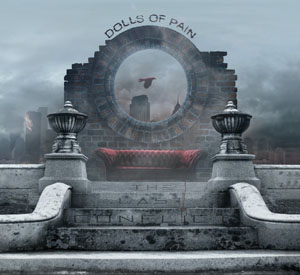 The industrial metal touch (introduced on the EP  "Strange Kiss' late last fall), has been given additional space on the new album from the band which previously had pretty strict electronic influences. Singer and songwriter Notre Guide focuses his lyrics on the man's constant self-torture, and the divisions and conflicts we all know so well again.
Tracklisting below:
The Beginning Of The End
Strange Kiss
Are U Blind?
Why Not?
Don't Blame Me
Fading Lies
Stairs Of Glory
Hurt Me
Inside Your Soul
Like An Ass Bitch
Déchirure Nocturne
Stay Far Away From Me
With You (feat. Dddmix of BakXIII)
Comments