New stuff from Zoo System, Kite and Rammstein
Zoo System
The brand new single from the really hyped electro ambient group Zoo System
Make sure to find out more about Zoo System at Stereoklang >>
Kite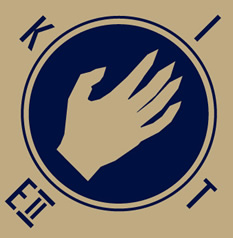 It was supposed to come out last winter, but now it's finally on its way – we're talking about the second EP from synthpop duo Kite. The product (CD and 12″, mid October) is simply called "2" and holds five tracks, including the cover "I Give You the Morning". Anders Alexander from Alice in Videoland has been handling the mixing and Andreas Tilliander the mastering.
Kite's debut EP was released nearly one year ago and got a nine in Release.
Rammstein
The press release promises that the new Rammstein single "Pussy" is an "Autobahn of German cliches". Rest assured, the song is "carried by a gigantic wave of testosterone". The 2 track digipak includes the title track and the B-side "Rammlied". The release date is September 18, and the Jonas Åkerlund directed video will premiere two days earlier. The new album is scheduled for October.
Comments