Novation introduces the Launchpad S
Launchpad S — the next generation of Launchpad
How "KTR" setup the Launchpad: http://youtu.be/KLUqYpMJNpY
~ LIKE our video and click 'show more' for additional information.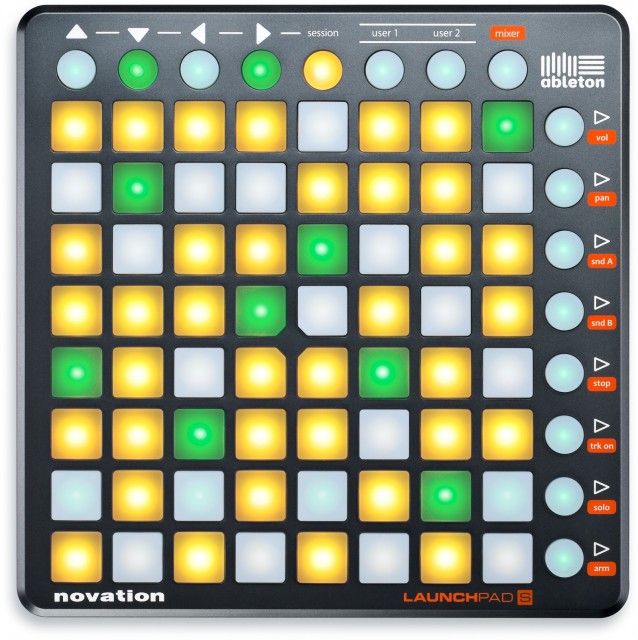 Novation's Launchpad may have begun its life focused mainly on controlling Ableton Live. But a new update, while not radically different from the original, is more flexible, working with more software and more operating systems – including the iPad. It's also brighter and refreshes faster than the original.
For all the details on Launchpad S visit:
http://bit.ly/Launchpad_S
Track: RoboSonic
Artist: KillTheRobot
http://www.facebook.com/killtherobotm…
http://twitter.com/kill_the_robot
http://soundcloud.com/killtherobot
http://www.youtube.com/user/killthero…
Download the samples and Ableton session here:
http://bit.ly/KillTheRobotSamples
Launchpad S is the evolution of Novation's best-selling Launchpad 64-button grid music controller — with much brighter buttons, significantly faster refresh rate and it supports multiple software. It's MIDI Class Compliant so it works with any MIDI software on your Mac or Windows PC. It even works on your iPad via a Camera Connection Kit (not included): Launchpad S converts your iPad into a grid-based music system: no additional power supply required, just plug in and play.

Key Features:
•The new 64-button grid music controller with MORE
All the features of the original — now with much brighter buttons, faster refresh and expanded app/system support
•Supports Ableton Live and other grid music applications
Ableton Live software is in the box — also supports FL Studio with no additional drivers. And your iPad!
•Control your mix
Including volume, pans, sends, track arming, soloing and muting. Launchpad S lets you jump to different levels across eight channels at once
•Launchpad iPad app
Trigger loops and effects using the Launchpad app on iPad — Launchpad S can be plugged into your iPad and fully powered with a Camera Connection Kit
•Take it anywhere
Launchpad S is fully USB bus powered — no need for power sockets or batteries — and it's lightweight and easy to carry anywhere.
•More software and sample content
Comes with the Novation Bass Station synth plug-in and over one gigabyte of Loopmasters samples
Comments