Put your phaser on stunn
A bit of topic, but still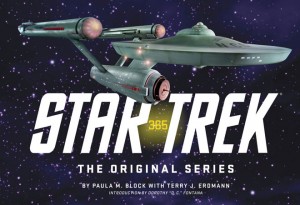 Even the most obsessive Trekker will likely uncover fresh details in the thick chunk of photos and text titled Star Trek: The Original Series 365. The new book examines in microscopic detail each of the 79 episodes of Gene Roddenberry's enormously influential sci-fi series, which ran from 1966 to 1969.
In this must-have Trekkie tome, concept art, matte paintings and freshly remastered production stills drawn from the CBS archives are bolstered with exceptionally detailed synopses. The book serves as an eye-popping artifact that captures the spirit of a show that regularly hit profound notes while sometimes veering into zany tangents ("Spock's Brain" anyone?).
Star Trek: The Original Series 365, by Paula M. Block with Terry J. Erdmann, includes an introduction by Dorothy "D.C" Fontana and retails for $30 from Abrams Books.
The Enterprise travels to the planet Janus VI to determine what is killing workers in an underground mining facility. Doctor McCoy scoffs when Spock surmises that a silicon-based life form may be behind the deaths, but Spock is proven correct: The killer is found to be a rocklike beast that excretes acid at will, allowing it to tunnel swiftly through solid rock — or to disintegrate a man.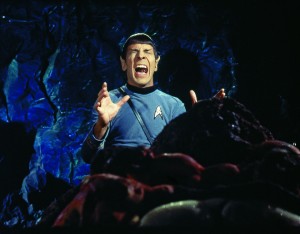 The miners want the creature destroyed, yet Spock believes that it may be an intelligent being with a rational motive behind its actions.
Comments