Space analog monster
Studio Electronics created a synthesizer a while ago, very much inspired by the movie 2001: A space Odyssey, and Hal 9000′s ominous glow. This huge (38 pounds) synth is an anlogue monster, with a beautiful white and black case, and the warm, blue glow of it's lights makes it absolutely stunning.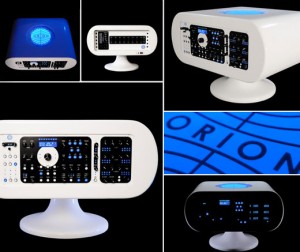 The Orion was was custom built for an Argentine gentleman named Antoine de Castellane. Internally, it was a CODE 8 fitted with an overdrive and both ARP 2600 and Yamaha CS80 filters. Antoine did the design of the "space case" on his end, and Tim Caswell did the rest. Antoine has both of the only two in existence.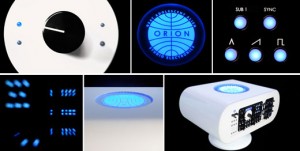 Here is Studio Electonics' page on the Orion. They are available to anyone, but very expensive. Still, there would definitely be one of these in my dream studio.
Speaking of dream studios, here are some pictures of Antoine's studio, just to get you salivating:
The control room: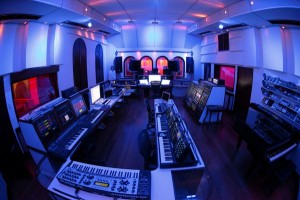 Via: SG
Comments