Synthesize singing voice with Voxen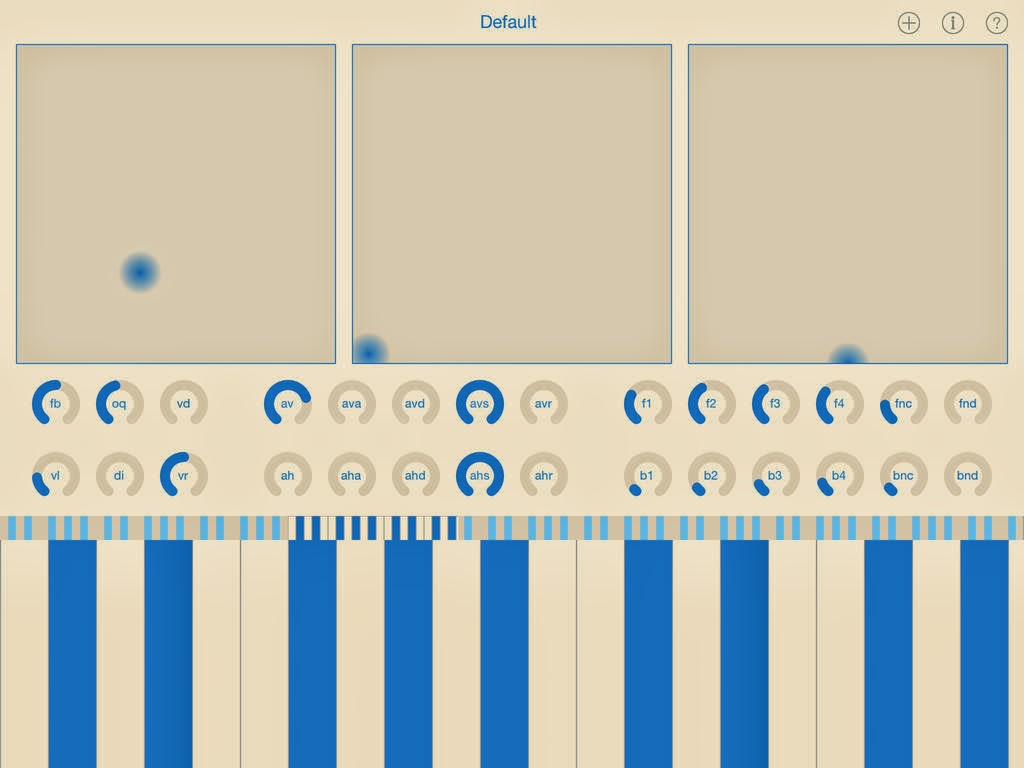 Voxen is a voice synthesizer. It lets you synthesize singing voices. Any voice, not just the few voices that someone else designed into it.
Plus voices that no vocalist can sing. No pitch shifting. No time warping. Just good ol' pure synthesis.

Voxen is based on the voice synthesis technology used by speech scientists and psychoacousticians around the globe. Even though it can be great fun to play with, it is not a toy. Voxen is intended for musicians, DJs and producers who are looking for new and different sources of sounds.

It's time to set your aural imagination free…

FEATURES
Eight note polyphony

Keyboard range of more than ten octaves

Three X-Y touchpads

Twenty-eight vertical linear knobs

Choice of dark or light background colour

Eight choices of foreground colour

Save and load user-defined patches

SUPPORT

If you have any questions or problems, our community forum is the best place to find support:http://community.modphon.com

This is version 1.0, so please do not expect perfection. It would be nice to believe that all bugs have been found and eliminated, but years of experience says that there are still a few left to be found. If you do find a problem, please tell us so we can fix it!

There is additional functionality already in the pipeline for version 1.1 and beyond. Top of the list are MIDI and Audiobus support. We have great plans for Voxen. Visit our community forum to help shape the future of Voxen.


PS

Voxen is *not* a text-to-speech system. You cannot provide it with lyrics and expect it to sing them. Voxen is a synthesizer that acoustically simulates a glottis and vocal tract, allowing you to manually control the sound. It synthesizes sounds, not words.

Because a human voice is more complex than nearly any other musical instrument, a synthesizer of human voices is also very complex. To control one can require the real-time manipulation and coordination of dozens of separate parameters.

If you are looking for something that creates a musical performance from a piece of sheet music and some lyrics on a scrap of paper, hire a good vocalist. On the other hand, if you are looking some new and different sounds, use Voxen.

Voxen is 50% off at launch. The initial price is $7.99.
Comments