Nice new video from Bella Lune – thumbs up

Bella Lune "Ophelia" from the album 'Synesthesia' and the 'Ophelia Maxi-Single' on Aetheria Music. Directed by Light Pulse Studios 2011. Hair by Be.Headed Salon. Makeup by Ava Dezmond. Special thanks to Chasers Bar and Night club in Scottsdale and Kohls Ranch Stables for the locations and horses.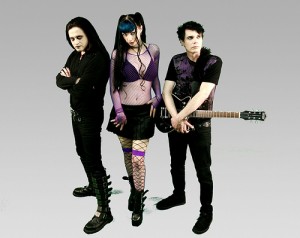 The release has 9 tracks including a new remix by Daniel Myer of Destroid and Haujobb and a cover of Joy Division's 'Dead Souls'. Bella Lune also just released a new music video for the song 'Ophelia' on their youtube page. The song was selected to be in the new movie "Paranoia" by director Bivas Biswas. The 'Ophelia' music video was premiered at the "Paranoia" movie screening as well as at Bella Lune's recent concert with Voltaire.